Google
Search Engine Algorithm

Patents
Interested To Learn More About Google Patents?
Visit our Resources page to gain FREE access to more In-Depth Google patent E-Books!
Our E-Books features a more in-depth explanation on each patents as well as on groups of related patents, revealing secrets on how Google search works and how you can utilize them to boost your digital marketing results.
Give it a try!
Ultimate Google SEO Patents Cheatsheet
"A very helpful compilation of good SEO practices backed up by solid sources!" - James Tannen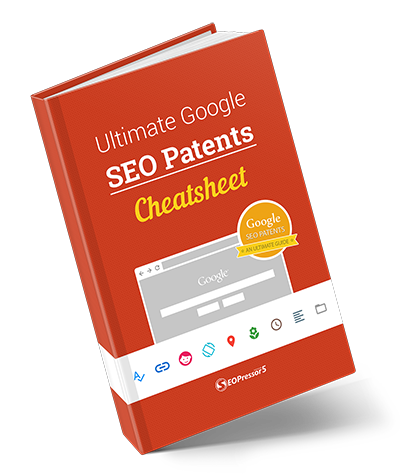 Tips Covering 9 Major SEO Factors
Over 27 Techniques Derived From Patents Research
4 Unorthodox SEO Methods Nobody Told You Before
5 Ways To Avoid Getting Penalized By Mistake
And many, many more!