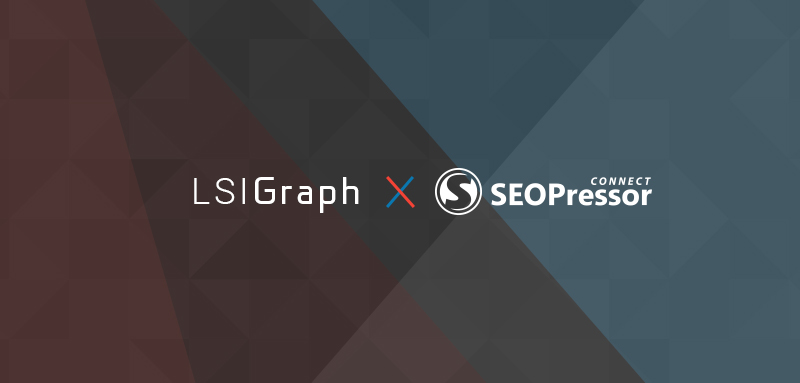 Our users love the LSI keywords feature when it was first introduced in SEOPressor version 5. Since everyone loves it, we thought, why not push this feature up a notch? So we approached LSIGraph for a collaboration.
After cups of coffee, a few games of pool, and many weeks of technical integration – we are proud to announce that LSIGraph is now the exclusive backbone of SEOPressor's SemantiQ Engine. We are now officially powered by one of the world's leading LSI keywords providers.
Generate Unlimited LSI Keywords
With LSIGraph as our backbone, you can now generate unlimited amount of LSI keywords. By tapping into the vast database of LSIGraph, you no longer need to generate your own API key to generate LSI keywords.
In other words, SEOPressor's LSI keywords feature is now a plug-and-play solution. Just install SEOPressor and you are ready to generate as many LSI keywords as you like.
3 Simple Steps To Generate LSI Keywords With SEOPressor
Step 1: Tell SEOPressor the keyword(s) you are optimizing for.
Step 2: Expand [LSI Keywords Suggestion].
Step 3: Receive all the LSI keywords we have in our database! Easy as that.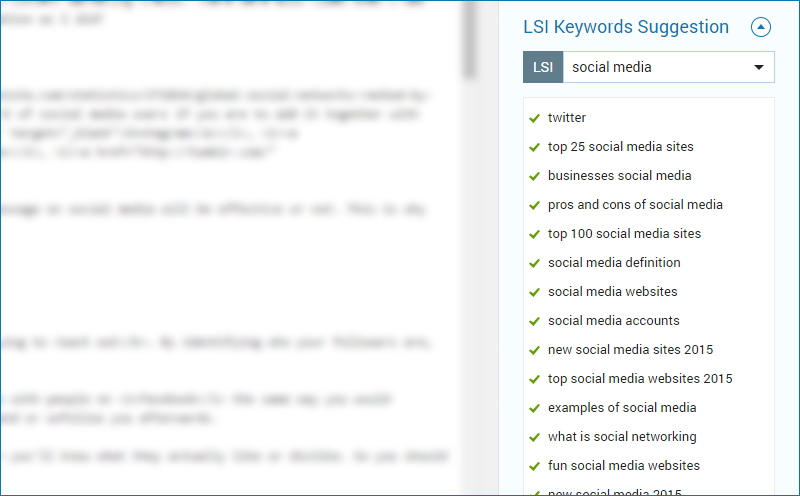 Maximize Your LSI Keywords
SEOPressor doesn't just tell you the LSI keywords, we don't stop there. Our On-Page Analysis engine will also guide you on how to use the LSI keywords effectively.
How do we do it?
With our brand new 2016 algorithm, we are able to measure the Semantic Quality (SQ Density™) of your content and tell how semantically relevant your content is with your targeted keyword.
(To give you an idea, the word count, readability, keyword ranking difficulty, and LSI keywords are some of the things we measure.)
Based on these secret insights, we then calculate the perfect amount of LSI keywords you need in your content and let you know. You just need to follow our suggestions and get ready for the extra traffic. Simple enough?
(Actually, the back-end calculation are really complicated… but you don't have to worry about that.)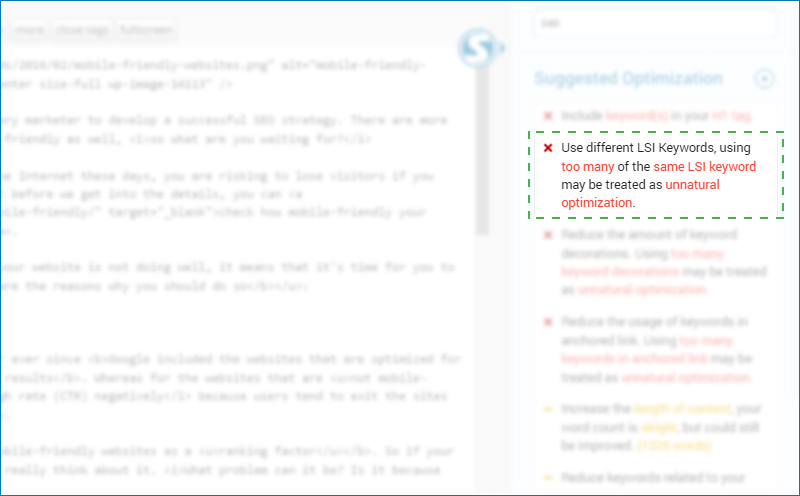 Rank Better With Google Emulating On-Page Analysis
And of course, we are not just about LSI keywords. SEOPressor's On-Page Analysis engine also guides you on other aspects of On-Page SEO. It is formulated based on 3 billion rows of data and thousands of ranking samples. Our analysis algorithm is the most comprehensive analysis we've ever made.
From the basics like meta description to advanced factors like SQ Density™, SEOPressor covers the whole spectrum of On-Page SEO. You can rest assured that you will have the most optimized On-Page SEO signals with SEOPressor.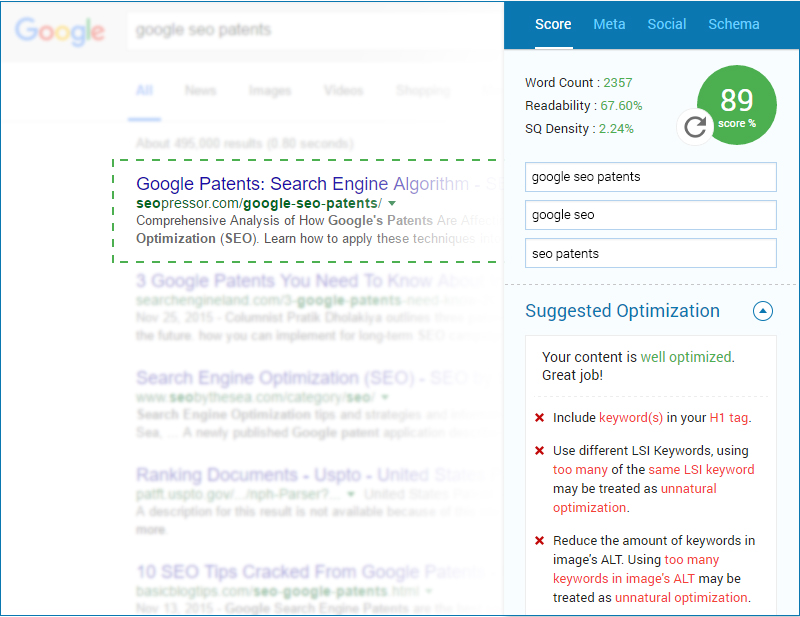 Take Maximum On-Page SEO Control With The 5 Pillars of SEOPressor
Impressed? What if I tell you all these are just a fraction of what we can do? That LSI keywords and On-Page Analysis are just one of the pillars that's powering SEOPressor.
SEOPressor is powered by 5 different pillars of functions that work together as a cohesive system to give you maximum On-Page SEO control over your WordPress site.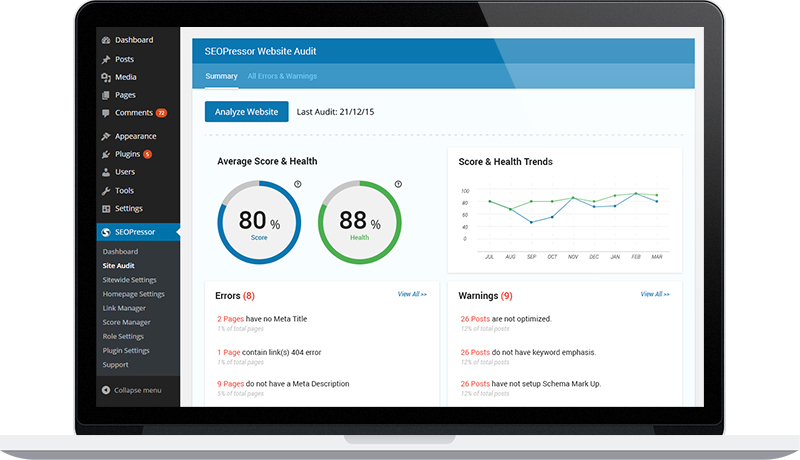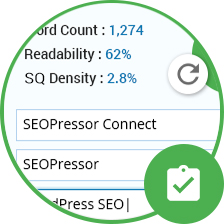 Advanced On-Page SEO Analysis
Get instant feedback and receive suggestions to improve your content. It also keeps you on the safe side by preventing over optimization.
Multiple Keywords Analysis
Over Optimization Check
Progressive LSI Keywords Engine

New!

SemantiQ Density Analysis

New!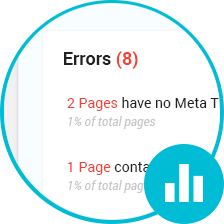 Accessible SEO Intelligence
Receive alerts precisely on what's hurting your website so you can fix them instantly. No more guesswork!
Site-wide SEO Audit

New!

Score Manager
SEO Trends

New!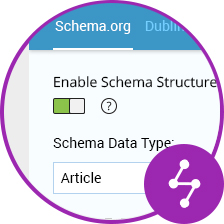 Comprehensive Semantic Builder
Take full control of how the Internet understands your website. Improve search relevancy without having to mess with a single line of code.
Google Knowledge Graph

New!

Local SEO

New!

Schema.org

New!

Dublin Core
Meta Settings
Facebook OpenGraph
Twitter Card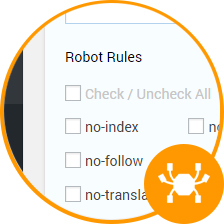 Dynamic Crawler Control
Complete governance over how search engine crawlers navigate your website. Steer them the way you like for better indexation control.
XML Sitemap Generator

New!

Robot Rules

New!

URL Redirection

New!

Canonical Link

New!
Smart Link Manager
Effortlessly build and manage the perfect internal link structure to increase reader retention & reduce bounce rate.
Automatic Smart Linking
Link Manager

New!

Link Policy
Click here to learn more about SEOPressor awesome features.