The Impact Of Social Media On SEO
It used to be that inbound links from websites were the most important search engine ranking factor. Now, Google +1's, Facebook shares, Facebook comments, Facebook likes, Pinterest pins, and tweets are right up there with the number of inbound links. In fact, Google +1's and Facebook shares are weighted more heavily by Google's algorithm than the number of inbound links.
Google wants to see that real people like your content. It was easy enough to game the system in the past and get dozens, or even hundreds or thousands, of inbound links straight to your homepage. Now, Google wants to see that a broad spectrum of content from your site is valued across the social networks.
What is more valuable to Google's algorithm than the votes (likes, shares, comments, and re-tweets) of real people? These "social signals" have become the crux of any SEO campaign in the last few years, and they will continue to dominate things. Think about when you're crafting your site's content and setting up your SEO plan.
We all need to have official pages for our websites on all the most popular social networks – and even the up-and-coming and niche-related obscure ones. Google's algorithm is now cognizant of how well people respond to your site and your site's content on these social networks – and they are weighting it heavily in their algorithm.
For nearly 14 years, Google's link-based PageRank algorithm dominated. It used to be the foundation of relevancy. The importance of social media changed all that, however.
Social Media Has Changed How Relevancy Is Measured
The introduction of blogging and social media has forever changed how relevancy and popularity can be measured. Since everyone is a publisher now that means everyone has a vote, a voice, and something to say. Anyone can get onto the Internet and start expressing themselves (including their likes, dislikes, and votes), and so Google has started to give more weight to what ordinary people have to say through these venues. It's not just the site owners who wield all the power anymore. Everyone is a publisher, and everyone has a voice. There is so much data being produced by people that real popularity can be measured.
Google Analytics Can Measure Social Popularity
Google Analytics can now measure social popularity, and that says something about how much weight Google gives to social popularity. When you log in to the Analytics platform, you can see a summary of social engagement from social media networks, traffic, and interaction.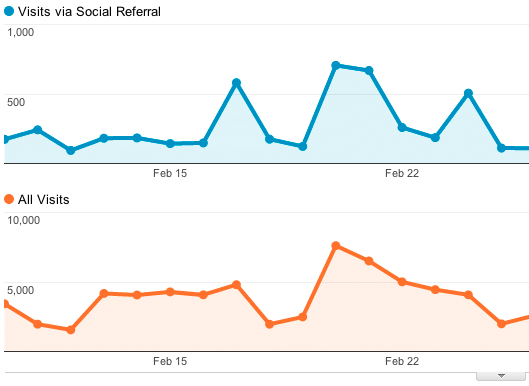 Google can actually tell how many visitors from Facebook you've received, the amount of time those visitors spent on your site, how many pages they've viewed, and so on. This data can then be used like an algorithm to come up with an engagement value.
By measuring blog comments, social network engagement, and time spent on the site, Google can get a measurement of visitor satisfaction and then come up with a point system for that site's value. To find out the kind of data Google could be tracking, something like Cyfe can help with tracking your social media popularity.
You Can No Longer Separate SEO From Social Media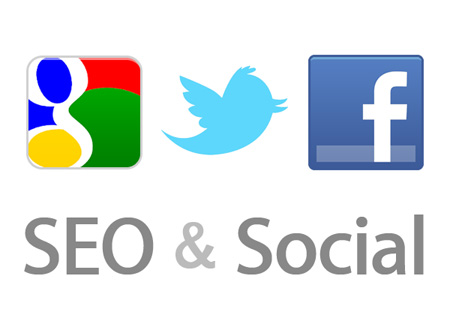 In the past, link building was a really big component of SEO. Now, content marketing and social network engagement are becoming equally important as links. Having hundreds of links without any social votes might not longer be enough to come up highly in the search engine rankings. In fact, according to recent surveys conducted by Internet marketers, sites with few inbound links, and a high number of Facebook shares and +1's, fared batter than sites with a lot of inbound links.