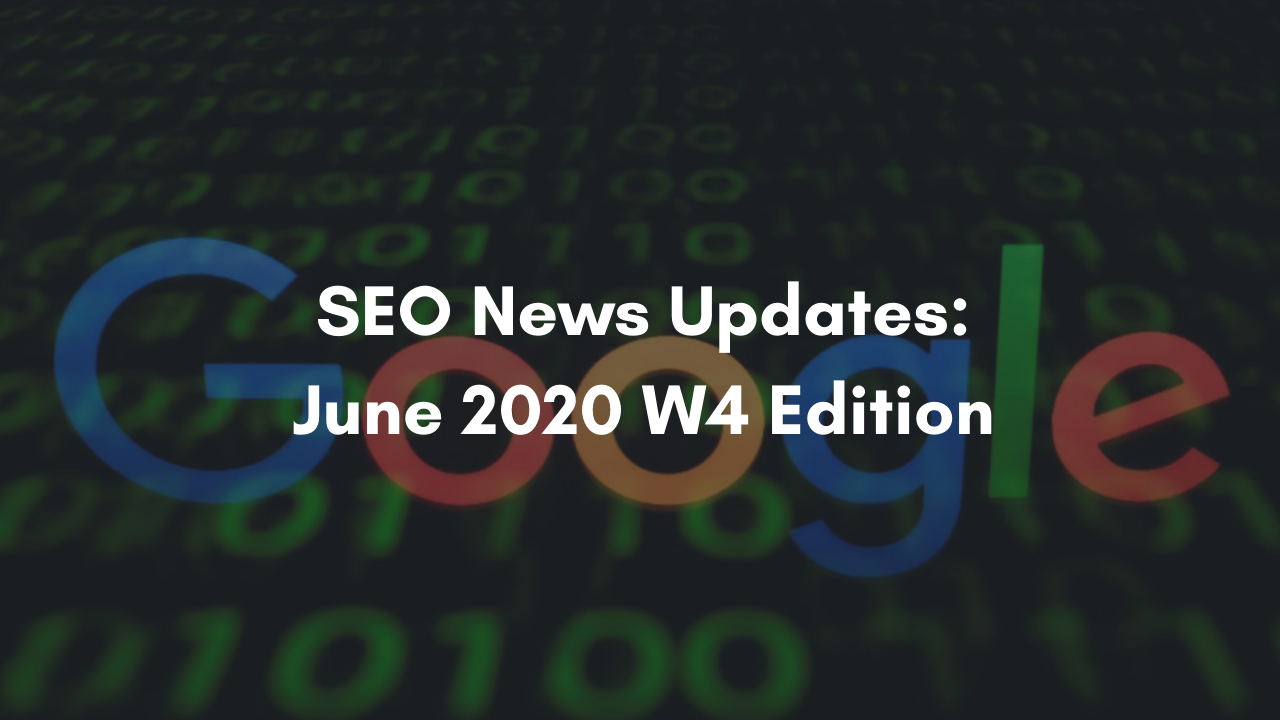 Hey SEO peeps, it's Friday again and that means it is time for another week of SEO updates. I hope you guys have been enjoying them and without further ado, let's begin!
22/6/2020 – Google How-to Schema is Now Back
In May, we have spotted Google testing how to schema rich results on the desktop after previously only showing them on mobile. The test stopped on June 5th and reappeared on June 16th and well, now it looks like it is back to stay. 
Brodie Clark shared screenshots on Twitter of how to schema rich results showing on the desktop again but this time with image thumbnails. 
23/6/2020 – Google Brings Fact Check Information to Images
Google has recently added fact labels to the Google Image Search results. 
This comes over three and a half years after Google added fact labels to Google news and also over three years after adding fact labels to the web search. 
Now, with this fact labels in the Google Image Search, you will see a summary of the fact check that appears on the underlying pages.
According to Google, these facts check labels appear on results that come from independent authoritative sources on the web.
With this added fact check label, you can now navigate images and make more informed judgments about what you see on the web such as if that shark in Houston is real or not. 
For website owners, you can use the ClaimReview schema markup on your images and the pages you post your images to get these fact labels. Also, you can refer to the Google developer docs on the supported schema here.  
Though Google says adding fact labels to your content has no impact on ranking, we believe this may impact click-through rates from Google Image search to your pages. 
24/6/2020 – Google Expanded Local Panel Box and More Hours Now in Direct Answers
Google recently made a few changes to Google's business display. First, it has been caught testing the display of a service update section in the Google local panels for some businesses. 
This section includes updates for searchers around COVID-19 changes to the business hours or services, like dine-in or curbside, and takeout options for the restaurant. 
Here's a screenshot
Interestingly, the second update is that Google is also now displaying hours by the department and special pick up hours, which people think are from the new expanded more hours feature in Google My Business. 
Mordy Oberstein shared this screenshot on Twitter which shows a direct business result displaying not only department hours but also curbside pickup hours of the store. 
If you click on any of the blue hyperlinks, you will be taken to the specific local knowledge panel for that individual result. 
To explore yourself, you can try searching "walmart hours valley stream" to see more. 
24/6/2020 – Google People Also Search for Ads Carousel Now on Desktop
We previously saw Google testing a new ad carousel on mobile named "people also search for" and now we see Google testing this on the desktop results.
Leann Pickard posted a screenshot of this on Twitter showing this Google Ads interface under a search result snippets.
And that marks the end of this week's SEO update.
If you've enjoyed reading this, or if you have any SEO news you think is worthy to be included, just leave a comment below.
Thank you, and we'll be back with another SEO News update next Friday.


Updated: 24 September 2020