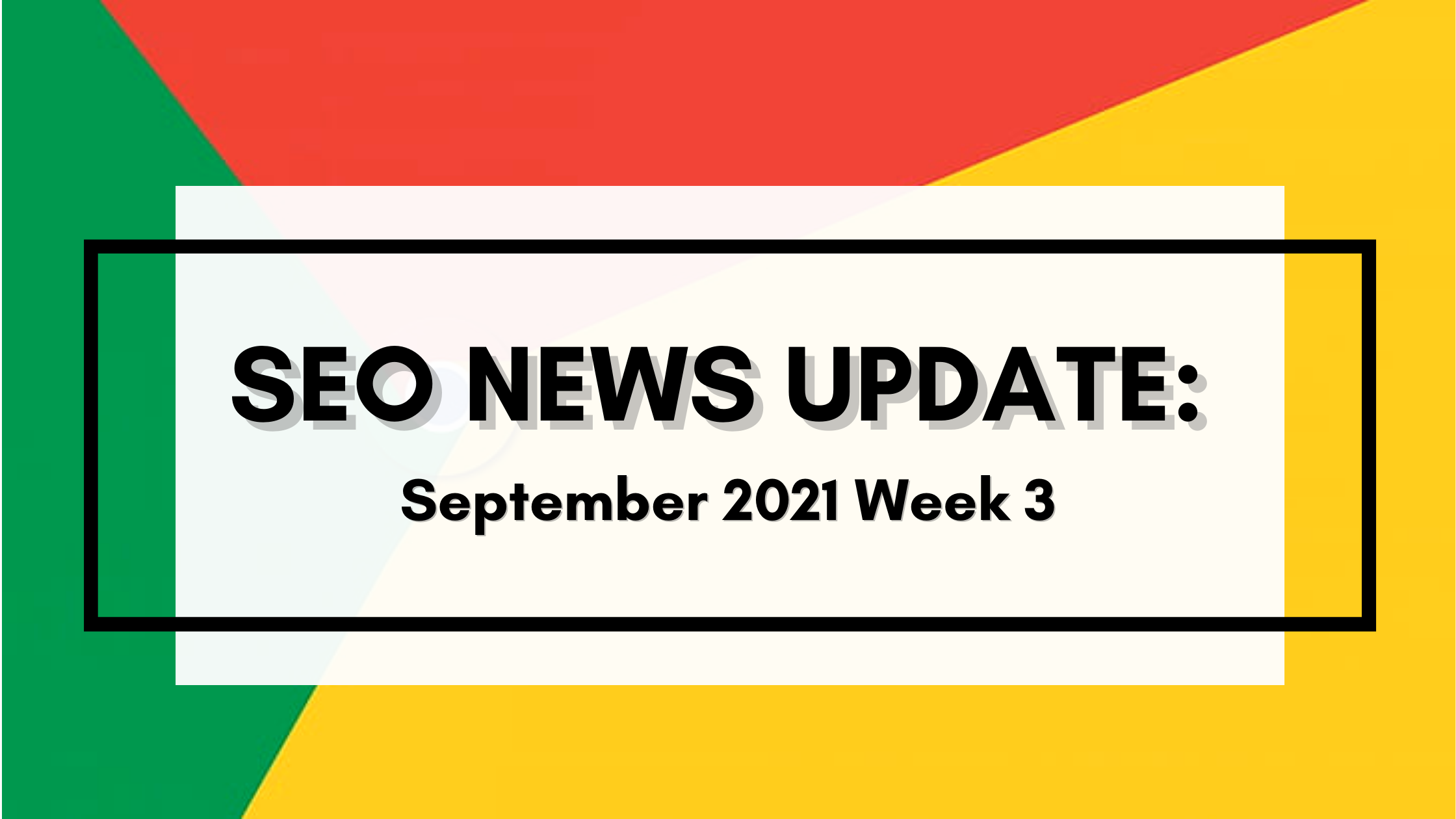 Hi there, another week, another SEO News Update from us!
For this week, we are going to focus mainly on Google's updates.
Google Reveals Lead Gen Forms Or CTAs Might Be Seen As Ads
Build Google's Trust Through Smart Internal Linking
Image Carousel Overlay Google Maps Local Listing
Impact of Website Themes on Google Rankings
13/9/2021 – Google Reveals Lead Gen Forms Or CTAs Might Be Seen As Ads
Last Friday, Google's John Mueller answered an interesting question during the QnA session on the Google SEO office-hours hangout series on Youtube. (11:00)
The question from Alistair Knight is about the content positions on his webpage. He was worried that the lead generation form he put at the top of his page might affect his page rankings.
John Mueller answered that there is a possible chance that Google can sometimes treat a large lead generation form or call-to-action (CTA) as an ad if the content on the page is not relevant as what is in the lead gen form or CTA.
If so, Google may say that an ad pushes the primary contents down the page and, therefore, can be affected by the old page layout algorithm.
Let's see how Glenn Gabe summed this up on Twitter:
14/9/2021 – Build Google's Trust Through Smart Internal Linking
It was intriguing to hear a discussion(18:25) between Google's John Mueller and a new German startup.
The dialogue leads to John Mueller stating that new websites may utilize an internal link to make Google funnels over the most trusted quality pages on the site.
By earning trust through these quality pages, Google will then scroll more and more of these pages over a period when confidence has been achieved.
The given context starts with a German startup mashing up all the data they found online uniquely. However, John Mueller said this method is not enough for Google to determine if the site is quality.
Factors such as most suitable UX for these pages, knowing what information people need, and assurance that your page consists only of trustworthy content.

John suggested Omar develop a more channeled web structure to realize that Google will increasingly be doing more on his website over time.
Hence, Google will expand this step by step toward reaching a position where Google actively indexes all the content of its website.
16/9/2021 – Image Carousel Overlay Google Maps Local Listing
It might not be something new to you, but if you noticed, Google has included this image carousel feature in Google Maps.
Google will overlay more details about that business when you browse Google Maps on the desktop and place your mouse over a business list.
You may scroll through the photos in the carousel layout, then drag your mouse over the business images.
This feature shows the importance of local businesses to have solid images uploaded to Google My Business.
According to the instructions here, you can add photos or videos to your local listing in Google My Business.
16/9/2021 – Impact of Website Themes on Google Rankings
Google's John Muller claimed that altering your WordPress theme might directly affect your search ranking in Google's #AskGooglebot short video responses.
It certainly depends on how you modify the theme on the page, but generally, it can influence your Google rankings.
John first stated that a theme is often more than just a splash of colors on your site. These factors in your web pages' theme can influence how:
Content is displayed including, headings, text, and images
Internal linking and the site navigation
Page load time and speed
Content Options
Structured data use
John Mueller says a decent theme may make understanding your page easier for Google and other search engines. This can affect your rankings by altering your theme.
John also offered a few suggestions on checking whether altering a theme can influence your ranks. So watch the video here.

Have a great weekend, and see you next week!
Updated: 6 July 2022