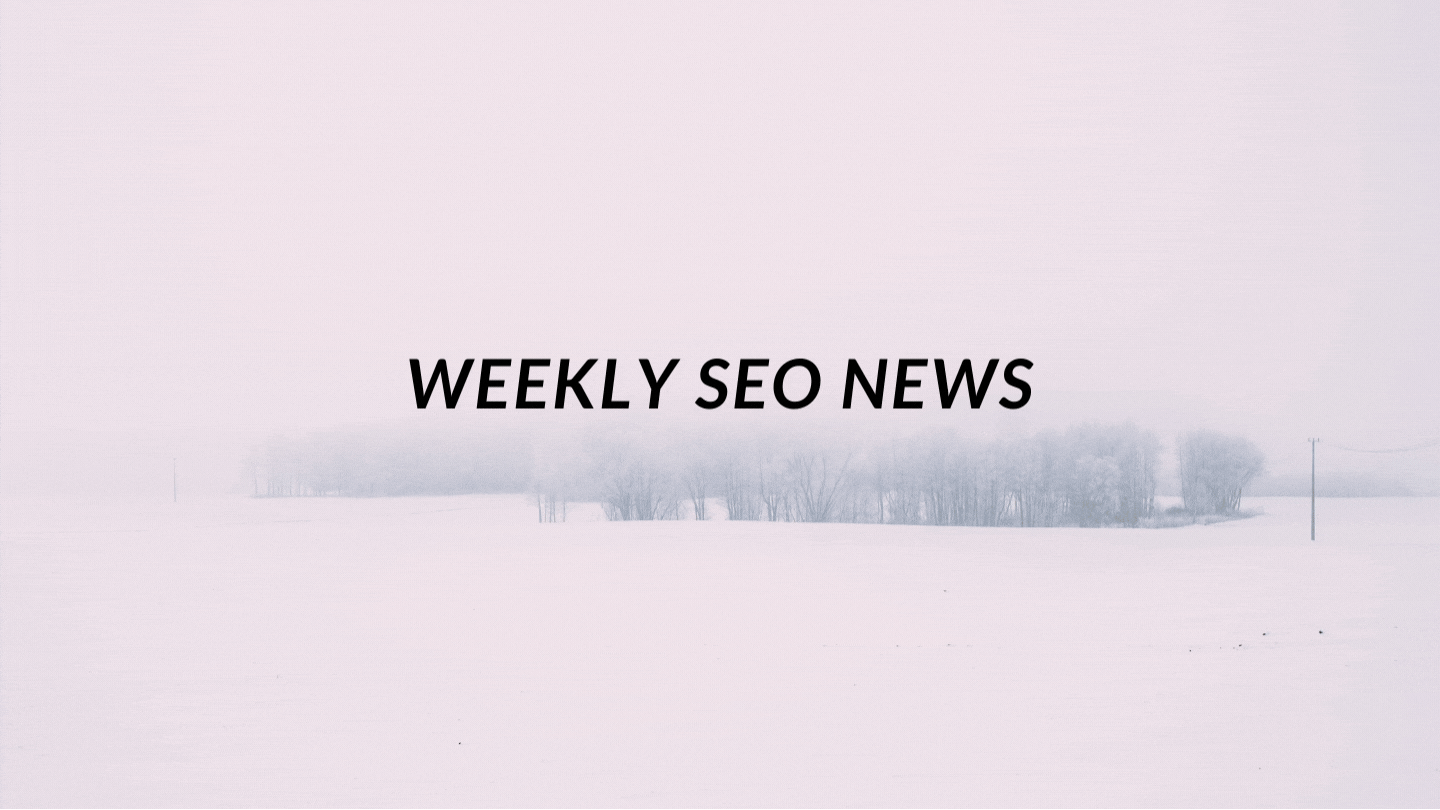 Hey hey hey! Another week, another round of weekly SEO news. It's a little slow this week but here's a quick breakdown of what we'll be talking about for this week:
Google Sports New Top Stories Layouts
Google Talks about What to Do When Changing An Author's Name
Google Testing New Suggested Clips Video Feature Snippets Layout
Googlebot Isn't Crawling Over HTTP/3 Yet
Google's 2021 Top Searches 
6/12/2021- Google Sports New Top Stories Layouts
Google is rolling to new layouts for the top stories section of the Google search results. You can see double-deckers, larger image stories, and smaller image stories together.
They made it so that people could dive into the most useful, timely articles available through Search so they can get a quick understanding of the world and topics they care about. 
7/11/2021- Google talks about what to do when changing an author's name
How does SEO get affected if you or your author on a website changes their name?

John Mueller was asked: "what happens If the writer of a blog has been using a pseudonym for years but now wants to use his/her real name in the author section? Will this send a negative signal to the algorithm due to the change?"

He responded that there is not much to do other than just changing the name across your website, and other websites that person has published. Be consistent, make the name change on all sites and Google probably will pick up on the change. John said "For most cases, there's probably not much to do other than changing the name (eg, if it's all on your website). For bigger cases, including legal name changes (eg, scientific literature, content/references across the web), I'd try to make things as consistent as possible."
One thing to take note of is if the author's reputation is good to begin and they're upfront about this name change, it should be fine.
8/11/2021- Google testing new suggested clips video feature snippets layout 
Google is testing out a new layout for the key moments video/suggested clips featured snippets layout in Google Search results. Look below for the old vs new layout.
8/12/2021- Googlebot not crawling over HTTP/3 yet
John Mueller confirmed that GoogleBot isn't crawling over HTTP/3 yet (HTTP/3 is the third and upcoming major version of the Hypertext Transfer Protocol used to exchange information on the World Wide Web, alongside HTTP/1.1 and HTTP/2)

If you used it for your site, it's not to say that it won't benefit users and core web vitals metrics but Googlebot just won't crawl over it yet
Google just started crawling over HTTP/2 (if your site supports it) November 2020 and then in May 2021 said over half of crawling is now done over HTTP/2. So, it's might take awhile before they even start on HTTP/3.
9/12/2021- Google's Top Searches for 2021
And now just a little something for fun. Here are some of the categories for Google's Top Searches in 2021. There are a bunch more here so you can check it out on your own time. 
News: Afghanistan, AMC Stock, COVID Vaccine, Dogecoin and GME Stock
Searches: Australia vs India, India vs England, IPL, NBA, Euro 2021
Foods: Birria Tacos, Nasi Goreng, Feta pasta, charcuterie board, 生姜 焼き (pork shogayaki)
Actors: Alec Baldwin, Pete Davidson, Aryan Khan, Gina Carano, Armie Hammer
Movies: Eternals, Black Widow, Dune, Shang Chi, Red Notice
It'll be an interesting activity for you to search these terms up to see why they were the top searches. 
The END 
Once again, that's the end of this week's SEO news. Nothing too major was announced this week so let's hope that there will be more juicy news next week. 
Updated: 9 August 2022