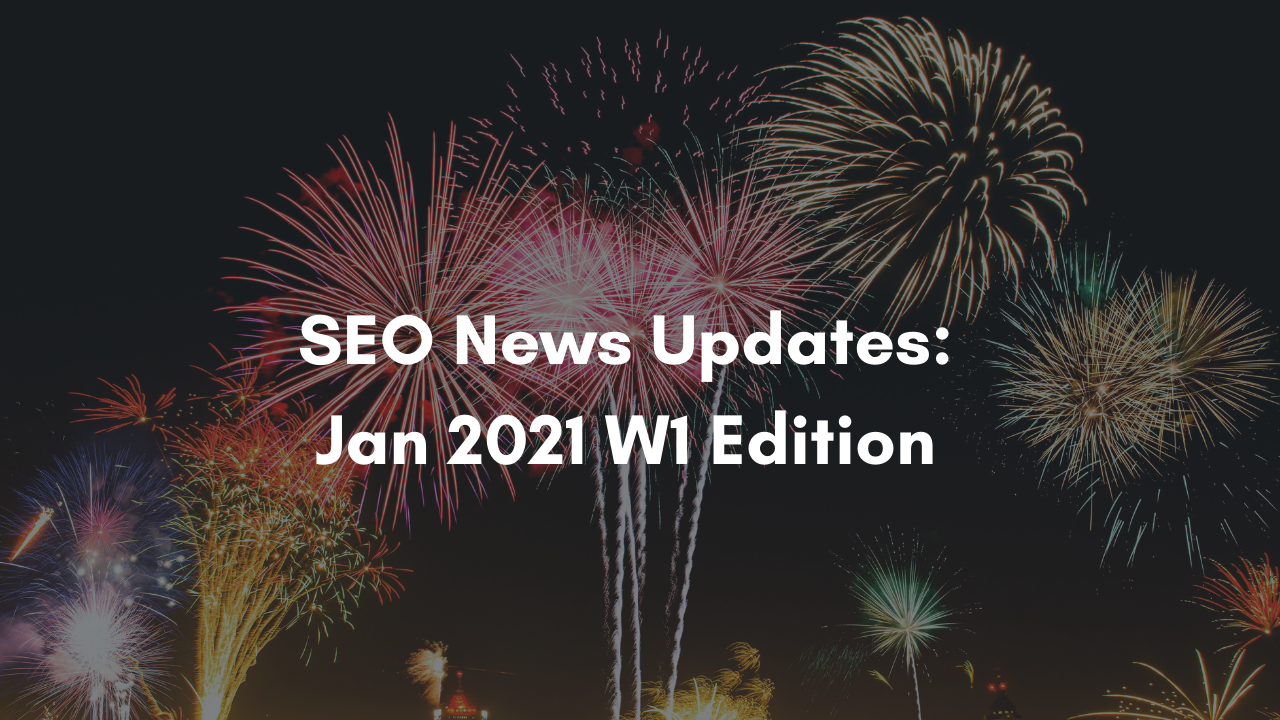 Happy New Year SEO Peeps! We hope you had a great countdown yesterday and now let's get onto this week's juicy SEO news. This week the highlight is on the updates for Google Passage Indexing, so without further ado.
Here's a quick roundup of what happened:
Google Passage Indexing won't look different from Normal Results
Google People Also Ask tests Question Mark Icons
Google Short Videos Carousel Displays TikTok & Instagram Videos
Bing now supports HowTo schema in the SERPs
Google has a little Easter Egg for new year's eve
Read on to get more details. 
29/12/2020 – Google Passage Indexing won't look different from Normal Results
Since Google revealed its passage indexing ranking, many assumed they would look different in the search results.
However, according to Google's Danny Sullivan, passage indexing will not be changing the look of results.
So the question is why did most of us, assumed that the passage indexing-based results would be different? 
This is how Google captioned it, "with new passage understanding capabilities, Google can understand that the specific passage (R) is a lot more relevant to a specific query than a broader page on that topic (L)."

And it seems that we were misled as the illustration is comparing a regular snippet with a featured snippet. And at the moment, any regular listing that becomes a featured snippet right now will look like that. 
In a nutshell, passage indexing won't appear any different because it is just about ranking. What it really means is that Google will be able to understand the content better and deeper, and this will reflect in the search results rankings.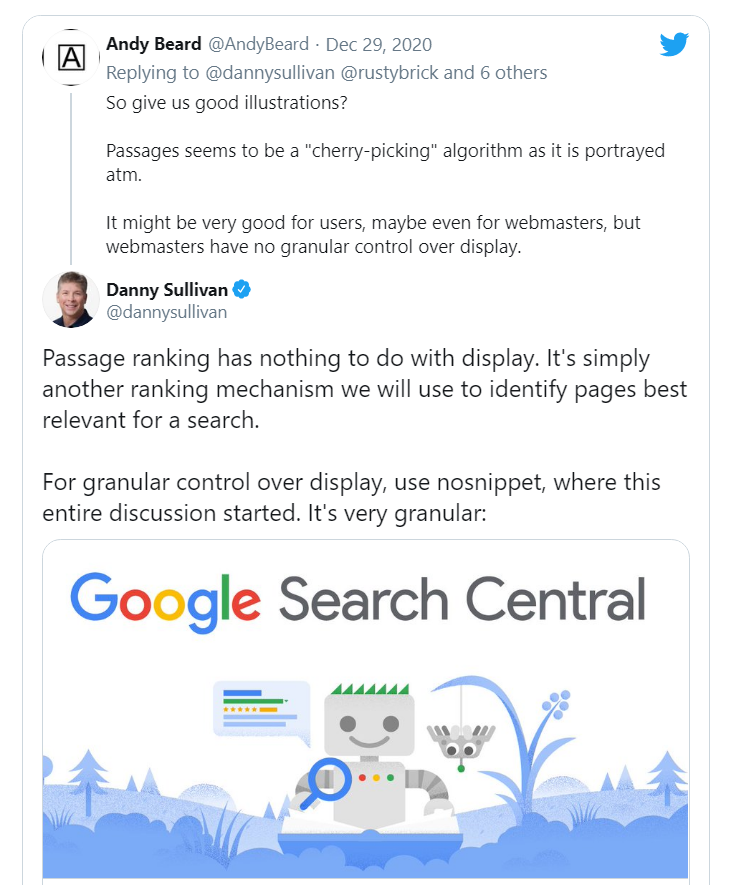 As a matter of fact, Sullivan stresses that it will be a ranking mechanism that gives Google a much granular control over display results, to identify and put forth pages and content that best relevant for the search.
Also, it seems that no, passage indexing is yet to be live and it is likely to only happen in 2021. 
30/12/2020 – Google People Also Ask Tests Question Mark Icons
Also, Google has recently been spotted testing displaying question mark icons in the People Also Ask results.
This kind of give an FAQ feel to the People Also Ask section but let's see if it it will be permanent.  
31/12/2020 – Google Short Videos Carousel Displays TikTok & Instagram Videos
Back in April, we started spotting Google testing a new feature to show short videos in a carousel in the mobile search results. 
At first, the carousel only shows YouTube videos, but recently it is also showing videos from TikTok and Instagram. 
Back in August, Google also had a special TikTok video search snippet carousel showing in the SERP. 
And not to mention, their recent test and experiments with stories, we are guessing moving forward, marketing might need to place emphasis on short videos for these social media platforms.
Bing Now Supports HowTo Schema in the SERPs
We're unsure when this came out but Frédéric Dubut of Bing says that they've been experimenting with a lot of carousels lately and turns out now they are supporting this HowTo schema. 

31/12/2020 – Google's New Year Eve Doodle and Confetti surprise
So with New Year's eve just around the corner, Google's special Doodle for New Year's eve 2020 is up for viewing. 
There is also a little easter egg surprise in the search results where if you click on the logo or search "new year's eve", the search result page will shoot confetti.

So with that, Happy New Year, and to everyone, we wish you an amazing 2021!

Updated: 11 May 2021