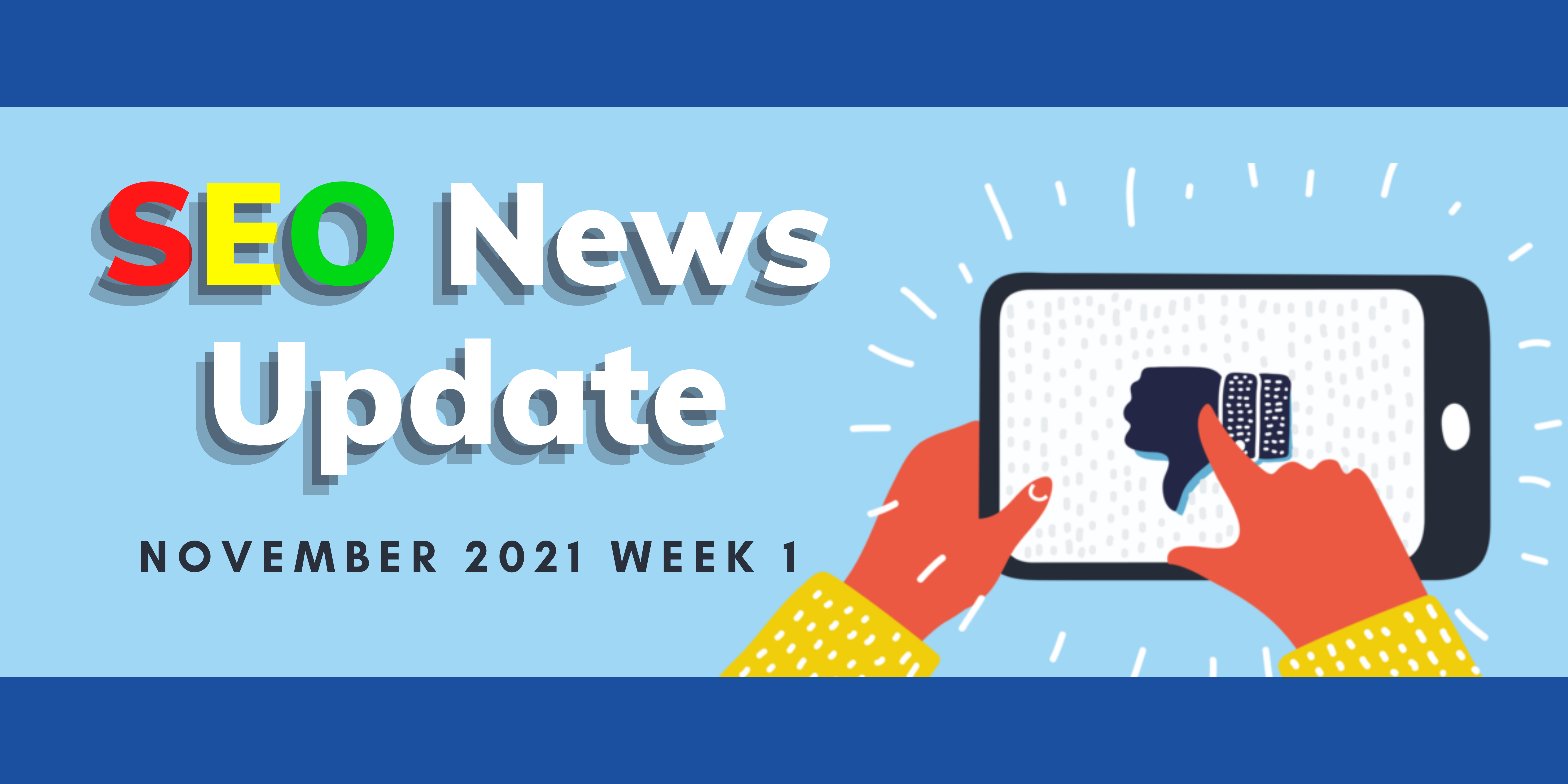 Hey folks, it's Friday again! Did you have a great week?
I hope you did, and let me get rid of your FOMO with this week's news update.
Here's the list of the weekly updates:

YouTube Hides Dislike Counts From All Videos
Google Addressing Blocking CSS Files, Updating Sitemaps, Deleting RSS, & More
Google Crawl Rate Setting Does Not Speed Up Crawling
10/11/2021 – YouTube Hides Dislike Counts From All Videos
Although YouTube videos will no longer display public dislike numbers, the dislike button will remain in place.
YouTube eliminates public dislike counts from all videos, but the dislike icon will allow users to personalize their recommendations.
This permanent adjustment comes after an earlier this year experiment in which YouTube deleted dislikes to see if it would help reduce "dislike attacks."
When people collectively dislike a video, it is considered harassment towards the creators, according to YouTube. The removal of public dislike numbers is intended to decrease the stated "harassment."
The dislike button will remain on videos in the future, but the number of clicks it receives will be strictly hidden.
The button is now a feature that viewers may use to tailor the suggestions they receive on YouTube.
Channels may view how many dislikes their videos receive in YouTube Studio, along with other analytics, if they desire.
YouTube recognizes that removing dislike counts will not be agreeable with everyone, but they feel it is the correct thing to do for the site.
According to YouTube's studies, hate numbers have no quantifiable influence on a user's decision to view a video.
If viewers find hate counts helpful in determining whether or not to watch a video, they may still browse the video's comment area.
They may also determine whether people usually agree with the video's topic, assuming the channel hasn't disabled user comments.
YouTube is devoted to making additional adjustments like these in the future because they want to build an open and respectful environment where creators can prosper and express themselves freely.
YouTube also mentioned that this is just one of their measures to keep creators safe from abuse. They'll keep investing from here.
11/11/2021 – Google Addressing Blocking CSSGoogle'sUpdating Sitemaps, Deleting RSS, & More
Google's John Mueller responds to four rapid-fire questions regarding fundamental technical SEO challenges that practically everyone faces at some point.
Mueller responds to queries from readers about:
Blocking CSS files
Updating sitemaps
Re-uploading a site to the web
Googlebot's crawl budget


Can Block CSS Files In Robots.txt Affect Rankings?
Yes, blocking CSS can cause problems, and Mueller advises against doing so.
When CSS is blocked in robots.txt, Googlebot cannot render a website as it would seem to visitors.
Being able to see a page in its entirety aids Google in better understanding it and confirming that it is mobile-friendly.
All of this adds to a page's ranking in search results.
How Should I Update My Website's Sitemap?
According to Mueller, there is no universally applicable straightforward technique for upgrading sitemaps that works across all websites.
However, most website layouts have built-in solutions.
Consult the help pages for your site to find a sitemap setting or a suitable plugin that generates sitemap files.
It's typically only a question of turning on a set, and you're good to go.
What Is The Proper Way To Reintroduce A Website To Google?
It is not feasible to re-index a website by removing and re-uploading its files.
Google will automatically prioritize the most recent version of a site and gradually phase out the older version.
You may speed up this procedure by redirecting any old URLs to the new ones.
Is it possible to improve Googlebot crawling by removing RSS feeds?
A reader writes to Mueller, claiming that RSS feeds URLs near the head of every page using 25% of Googlebot's crawl budget.
They inquire whether removing the RSS feeds might help to crawl.
Mueller claims that RSS feeds are not an issue and that Google's computers automatically balance crawling throughout a page.
This sometimes results in Google crawling specific pages more frequently, although pages are only re-crawled when Googlebot has visited all key pages at least once.
11/11/2021 – Google Crawl Rate Setting Does Not Speed Up Crawling
Under the crawl rate setting, Google provides a legacy Search Console function that allows you to limit, or slow down, how fast Google may crawl your site.
As we all know, this function takes a day or so to activate and does not speed up crawling; instead, it might hinder the crawling of your site.
As you can see, it states, "limit Google's maximum crawl rate" rather than "increase crawl rate."
John Mueller stated that it just limits the QPS; does this imply crawling per second? I believe QPS stands for inquiries per second, but we get it.
Here comes the end of this week's SEO news updates. See you next Friday!
Updated: 1 December 2021