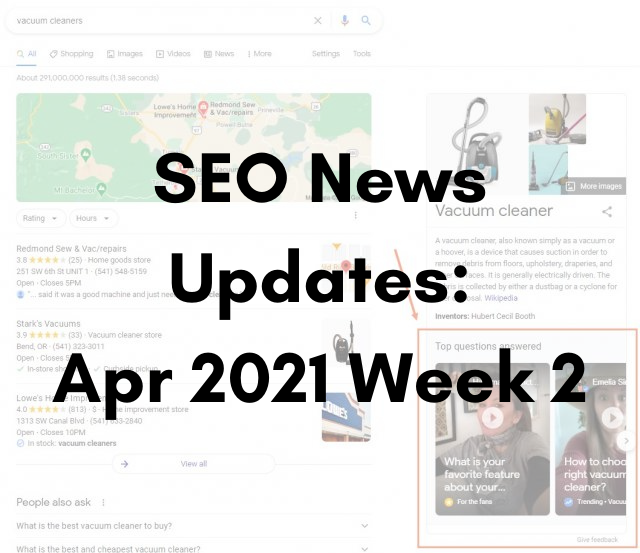 Hey SEO peeps. It's Friday again, which means it's time for our usual weekly SEO news! Here's a brief overview of what happened this week.
Google starts testing FLoC in Chrome
Third-party bot traffic does not directly impact Google Rankings
Google search cameos appearing for product searches
Google says you can't reduce your Google rankings in a specific country
Google's "people also search for" query now with local businesses map
Read on as we get into each news in detail.
5/4/2021 – Google starts testing FLoC in Chrome
Google announced it has started testing FLoC, or Federated Learning of Cohorts, in Chrome.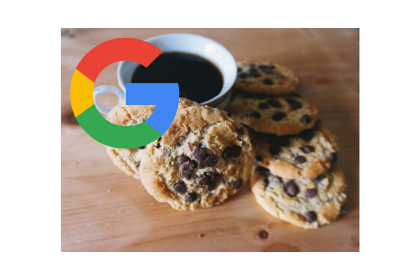 Google said, "FLoC will start to roll out as a developer origin trial in Chrome. It is a new approach to interest-based advertising that both improves privacy and gives publishers a tool they need for viable advertising business models. FLoC is still in development and we expect it to evolve based on input from the web community and learnings from this initial trial."
FLoC's initial testing will take place with a small percentage of users in Australia, Brazil, Canada, India, Indonesia, Japan, Mexico, New Zealand, Philippines, and the U.S.
Google also stated that it will expand to other regions as the trial expands globally.
You can register for the trial here.
5/4/2021 – Third-party bot traffic does not directly impact Google rankings
Webmaster George John asked on Twitter if having a lot of bot traffic coming in will have any adverse effects, or does Google ignore it.
John Mueller of Google said, "That has no effect on Google Search.
It isn't clear what George is asking. It appears his question revolves around having Google Analytics data that shows a lot of fake organic traffic is coming to the site. Perhaps that traffic doesn't end up converting or engaging with the site.
Either way, John is saying that;
Google does not use Google Analytics data for ranking
Having bots go to your site does not impact Google ranking
Another webmaster, Satinder Satsangi posted a follow-up question where he noticed bots that are creating automatic backlinks on their site with bad PA and DA.
John reiterates that PA and DA have absolutely no effect on Google search. No effect.
Just continue to focus on your content and your site, and you'll do fine!
6/4/2021 – Google search cameos
Google first launched cameos in 2017, which are selfie-style videos from famous people. These generally show up on people's Knowledge Panels, answering questions about them.
Now, it seems Google is showing them for product searches and more generic searches too.
Ryan Mews posted an example of Twitter with his screenshot.
Barry Schwartz of Search Engine Roundtable is unable to replicate this. As is us too.
It's possible that this is just a test by Google.
Barry guesses that Google is expanding these cameos to more generic searches as well.
7/4/2021 – Google says you can't reduce your Google Rankings in a specific country
A Reddit user asked if there is a way to remove his site from Google Search in a specific country, particularly Indonesia.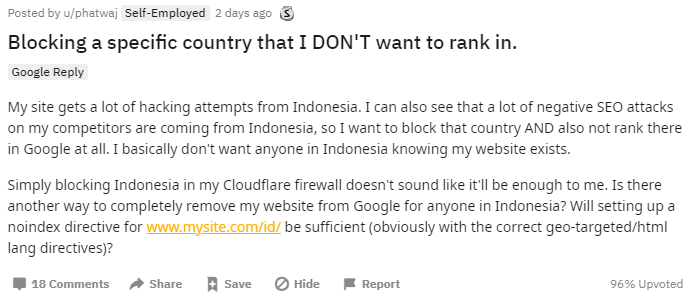 John Mueller from Google said that it isn't possible to reduce rankings in one country in Google.
John said, "You could set geotargeting to a different country, but that's not certain to reduce the rankings in Indonesia. If it did, it would affect all other countries."
John also said the only thing he's aware of which is sort of country-limiting is video structured data, which would affect how a page is shown in video search & video universal results.
John then warned against blocking all users from one country as you may be blocking people who might be relevant to your site.
8/4/2021 – Google's "people also search for" now with local businesses maps
Google is now able to feature local business listing and map results in the "people also search query."
Valentin Pletzer noticed this and posted a screenshot on Twitter.
Valentine said ""People also search for" suggesting maps locations." Dominik Schwarz responded that he also spotted local results in "people also ask" within the autocomplete, but this feature has been tested since September 2020.
That's a wrap!
And that's all we've got for this week's SEO news update. Check out our past posts by clicking the SEO News tab on top. You can also can get more in-depth guides on SEO and content marketing by checking out our blog.
Until next week, I hope you have a great weekend!
Updated: 6 May 2021