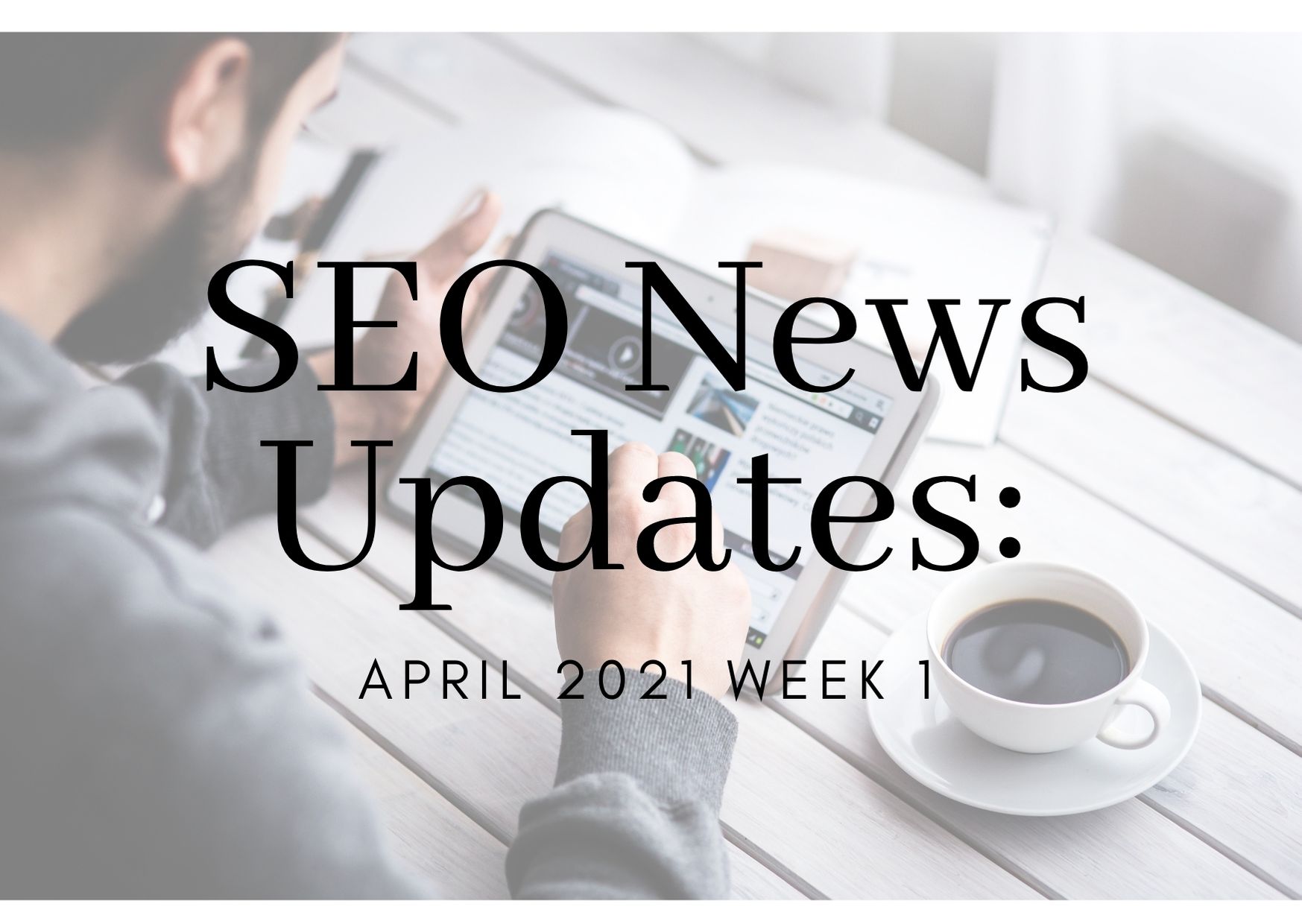 Hey peeps! You must be wondering where last week's SEO update went. There are some setbacks, but rest assure that the updates will go back to usual soon.
Here's a quick overview of what is happening this week.
Google Begins its Test on FLoC
Google Limits Video Providers in Accessing Key Moments Feature
Microsoft Announced New Form of Ad for Automotive Advertisers
Google Local Search Result Dropping Three Pack For Two Pack
Knowledge Panel Shows Competitor List in Google
29/3/2021 – Google Begins its Test on FLoC
Since last week, Google has started testing its cookie-less tracking and targeting system, Federated Learning of Cohorts, also known as FLoC.
For those who did not know, FLoC works in a way that it places users into "interest-based cohorts" according to their web-browsing history and then transmits data about those segments to web advertisers.
Marshall Vale from Google said that Google would start its FLoC test on a small percentage of users in the United States and other selected countries. It is likely that Google will not be testing FLoC in European countries due to General Data Protection Regulation (GDPR) concerns.

Outside of Europe, The digital rights group Electronic Frontier Foundation has also called out on FLoC as they considered the new system as a "breach of user trust."

The current suggestion for users who wants to opt-out of the tests is by disabling third-party cookies in the Chrome settings. Of course, Google did have plans to have an opt-out feature for those who disagree with FLoC, somewhere in April.
31/3/2021 – Google Limits Video Providers in Accessing Key Moments Feature

It seems that Google has updated its doc to explain that now they are limiting video providers' access to the "key moments" interface in Google Search. A Twitter user asked to explain the decision on limited beta further when the key moments seem automated and appear more often on Google than before.

Lizzie Harvey from Google clarifies that Google seeks to enable key moments without one having to do much automatically. Still, there are ways to help Google understand which specific points should be used through markup or in the YouTube description.
But currently, participating via markup is limited to a small set of video providers, and Google has also halted its decision to accept new requests.

So, although Google has limited its video providers, the reason why you can see key moments more frequently now is probably that the markup or YouTube description used by video providers.
Danny Sullivan added that the change was to open up more by making it available generally, when relevant, and regardless of any video source.
31/3/2021 – Microsoft Announced New Form of Ad for Automotive Advertisers

Microsoft announced that they would be making Automotive ads available on Bing Search. The new form of Automotive Ad is currently an "open beta" available for advertisers in the United States and the United Kingdom.

The Automotive Ads is a feed-based ad that allows advertisers to upload all the car's attributes such as car make, model, year, trim, image, URLs, etc.
Previously, advertisers could not use feeds in Microsoft Advertising as they did on other platforms like Cars.com, Craigslist, or Facebook Marketplace.
So, most advertisers working on automotive ads in Bing have to create large workarounds to use their existing feeds to show ads. The car ads would be visible on the Bing search results sidebar or mainline, image results page, and native placements on the Microsoft Audience Network.

31/3/2021 – Google Local Search Result Dropping Three Pack For Two Pack

An author from Search Engine Land noticed that Google seems to be testing on showing a two-pack result instead of a three-pack when doing a local search on mobile devices.

Current three-pack result:
Lesser seen two-pack result:
The two-pack search result is still rarely seen, but Joy stated, "According to what we see in BrightLocal, Google has been changing mobile results so that there are only two local results listed, instead of three."

If the change is being rolled out fully, it could positively impact businesses that hold the number one organic position. With one less result competing, that position became more valuable. However, the explanation isn't highly accepted by all as having a two-pack would limit the choices users have.
1/4/2021 – Knowledge Panel Shows Competitor List in Google

Nope. This is not an April fools joke as Google My Business' (GMB) knowledge panel was reported to be showing the list of business competitor under it's "alternatives" or "competitors" tab. The tabs aren't visible to every searches made on Google as it appears mainly when you search by product or business names.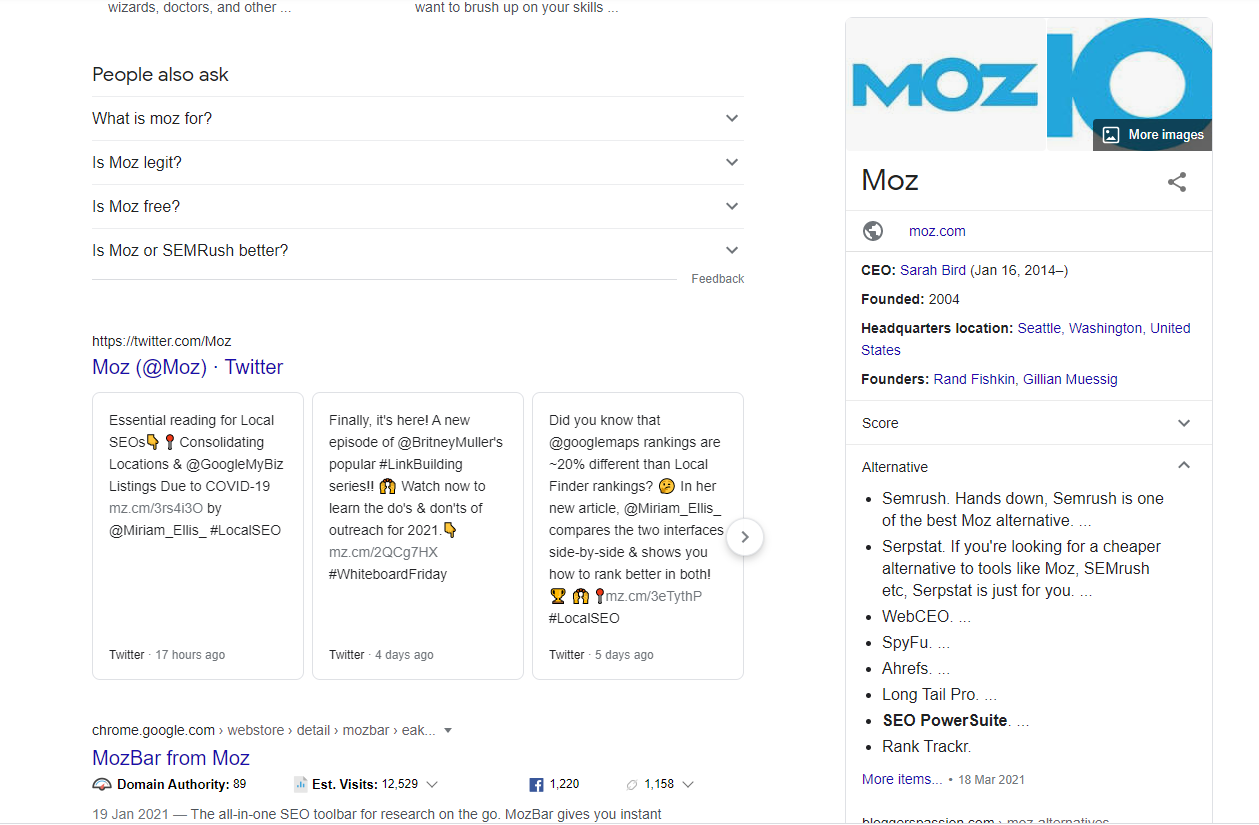 Certainly, this testing seems ot be great for users but would probably be a downside for business owners.
That's probably it! Here's the end to last week's SEO News update and stay tune for more
Updated: 22 April 2021