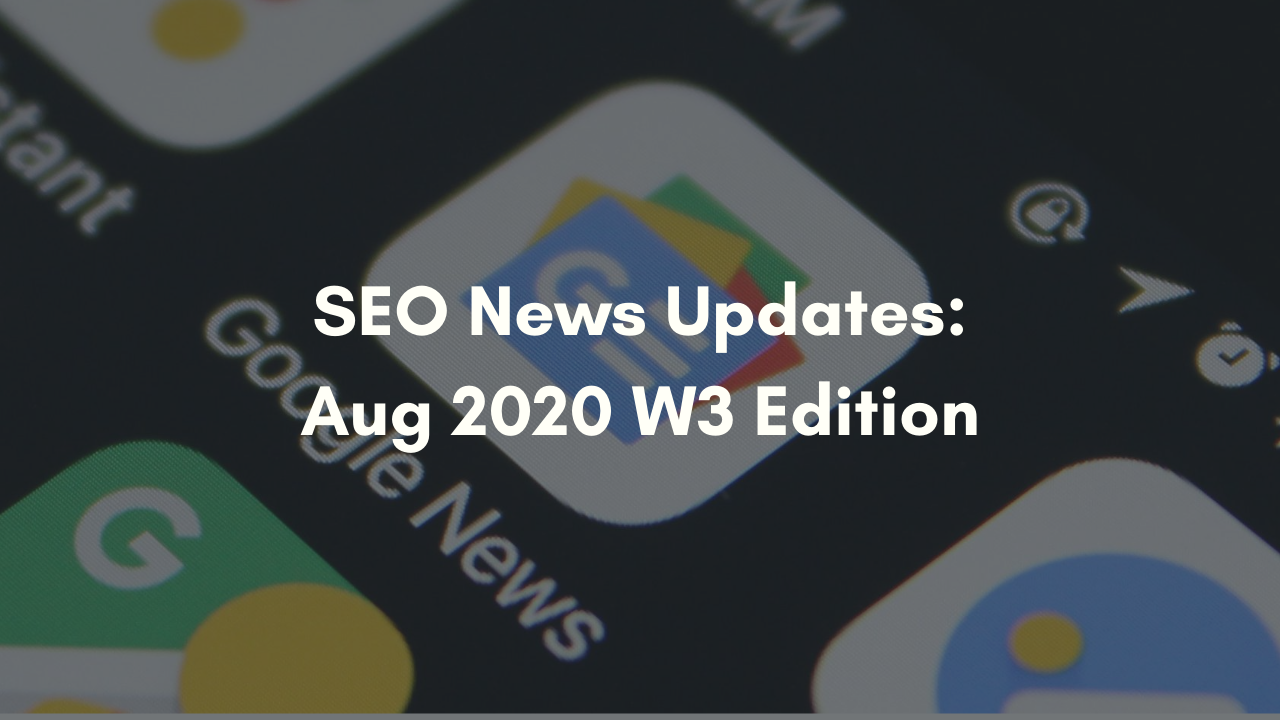 Hey SEO Peeps, it's Friday again which means it's time for another weekly roundup of SEO news.
To let you get a quick glance of what's happening this week, here's August's important SEO coverage that includes:
Keywords in URLs have minimal impact once content is updated
New publishers say their content is not being ranked in Google News
Google My Business features new performance metrics
Search Console Insights is rolling out to a closed group of Beta Testers
Google Optimize and HotJar combine forces
Read on to find out more about the details.
20/8/2020 – Keywords in URLs have Minimal Impact Once Content is Indexed
So John Mueller recently replied to a question regarding the effect of keywords in URLs and noted that it has a minimal SEO impact once content is indexed.
Here's the actual tweet, and there's a few more things to note:
That is, while keywords in URLs are minimal in terms of SEO after the content has been indexed…
If you read between the lines, just maybe the keywords in URL might matter a lot more if Google has yet to index the content on the page.
Also, John Mueller stresses again that our URLs should focus more for users rather than SEO, and it is also advisable to avoid changing URL if possible.
19/8/2020 – New Publishers say Content is Not Ranked in Google News
This year, there has been a number of SEOs and online publishers who have been complaining about their new online publishing news websites not being indexed and ranked in Google News.
The interesting part is that these websites were all new websites after December 2019, when Google said Google News Publisher submission is no longer necessary or needed to be display in Google News results.
Publishers are automatically considered for Top stories or the News tab of Search, but now it seems many new sites that started after the new rule are not being indexed or ranked in Google News.
There are many tweets surrounding this issue, and here's one from Basil @baz_mufc noting that new publishers after December 2019 have zero surfacing in Google News.
To which, Daniel Sullivan has noted, and we will keep you updated on any new progress.
19/8/2020 – Google My Business Features New Performance Metrics
Colan Nielsen spotted a new analytics dashboard for GMB data named performance metrics.

To access this feature, you can search for your business and see it available via the updated inline editing features.
Google for your business or company name and click "promote"
2. Select "performance" to see how many interactions your business receive through GMB.
However, Barry Schwartz reported that his numbers do not seem to align with his Google My Business Insights reports.

But with this new feature, businesses will be able to view their performance metrics graphed up to a six month period or with a year-over-year comparison.
18/8/2020 – Search Console Insights is Opened to a Closed Group of Beta Testers
Starting this week, Search Console Insights has been opened to a closed group of Beta Testers. It is also said to include more users in the upcoming months.
It is supposed to work like Google Analytics Insight and help content creators and publishers answer questions about their site's content like:
What are your best performing pieces of content?
How are your new pieces of content performing?
How do people discover your content across the web?
What are your site's top and trending queries on Google Search?
What other sites and articles link to your site's content and did you get any new links?
Ultimately, Google Search Console Insights will help content creators and publishers understand how audiences discovered their site's content and what resonates with their audiences.
Here's a tweet from Marie Haynes that showing the new Search Console Insights in beta.
14/8/2020 – HotJar and Google Optimize Combine Forces
Are you a user of HotJar? That's great, we have awesome news for you! Hotjar recently partnered with Google's Optimize services!
This partnership will better allow users to understand and optimize their visitor conversion rates and overall visitor behaviour, as well as to identify any issues and blockers users are dealing with.

The feature works under the "recordings" tool that shows real actions taken by users of the site, including mouse movement, clips, pages scrolled etc.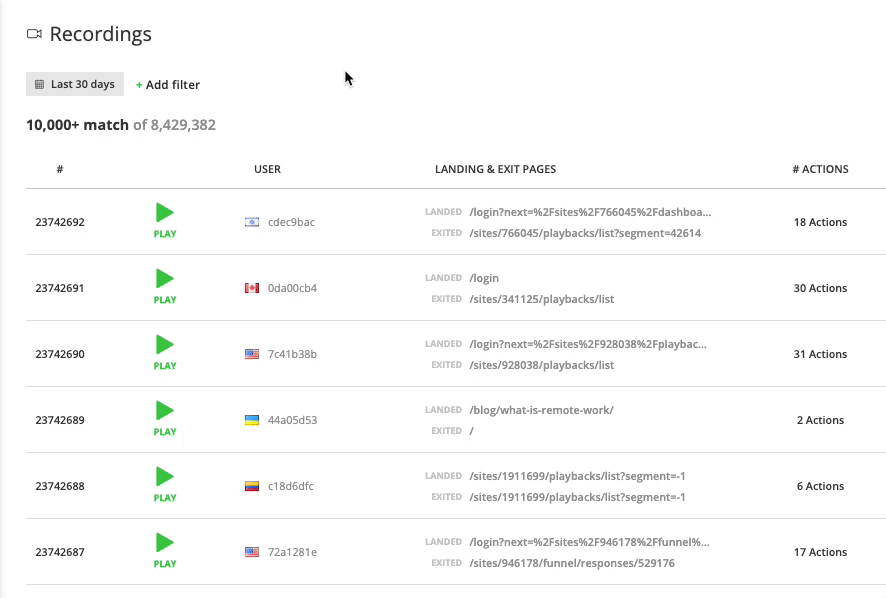 And that's all folks for this week SEO news!
We hope you have enjoy the news and stay tune next week Friday do comment down below what do you think about HotJar and Google combining forces? Are you loving the new feature?
Updated: 17 June 2021