Hi there! It's me again. August has been a busy week here. Anyways, let's get on with last week's news:
Each Google Core Updates can affect search rankings differently
Are physical addresses a requirement for GMB listings now?
Google Ads Editor version 1.7 is released
No ETA on moving all sites to mobile-first indexing yet by Google
Google Local Pack inventory shows "updated today" now
Let's get on with it!
09/08/2021 – Each Google Core Updates Can Affect Search Rankings Differently
On Aug 6, John Mueller clarified on a hangout that when Google pushes out new core updates, each one can be unique and would impact Google's core rankings differently. Therefore, if your site is impacted by one, it might not be impacted by another core update.
At the 30:25 mark, John added, "As far as I know, these were essentially separate and unique updates that we did. So we call the both core updates because they affect the core of our ranking systems. But that doesn't mean that they affect the same core parts of the ranking system.
So from that point of view, it's not the case that if you see a change in during one of these core updates, you will always see a change during the other one as well. From there, I wouldn't assume that they have to be related."
10/08/2021 – Are Physical Addresses A Requirement For GMB Listings Now?
Google is now requiring businesses to add a physical address and not a service area business in Google My Business. This new feature is an automated, anti-spam protection designed to reduce category misuse across millions of business profiles.
This sparked complaints on forums etc. as people don't understand why they would need to list their address for services they are providing such as Pilates, auto dent removal service, etc.
10/08/2021 – Google Ads Editor Version 1.7 Is Released
Google announced the release of version 1.7 of Google Ads Editor. This brings Hotel ads, easier downloads, YouTube audio ads, lead form extensions, additional recommendation types and the deprecation of Showcase ads, and more.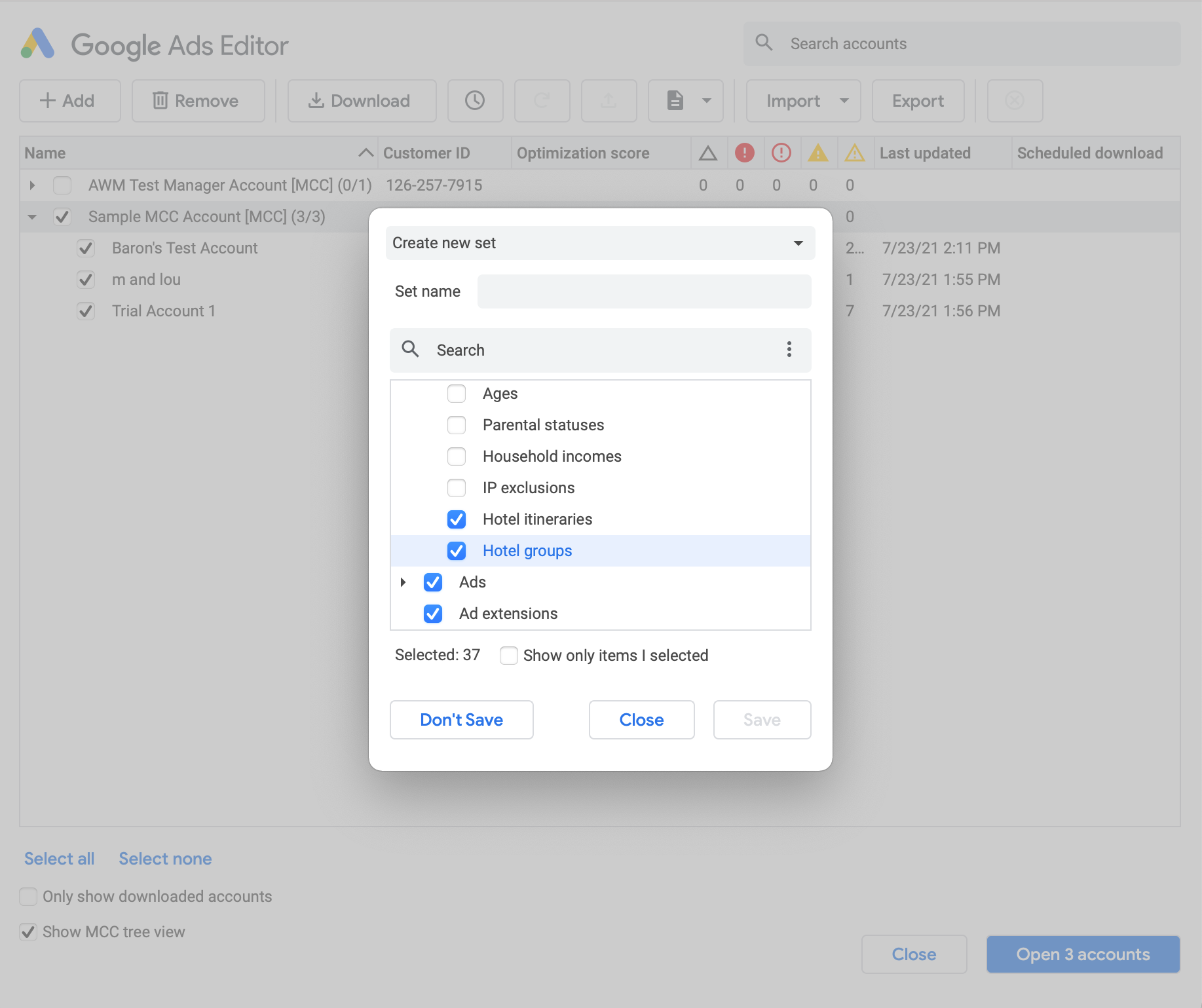 This release comes after version 1.6 which was released last April.
Here's what the new version includes:
YouTube Audio: Now fully supports YouTube Audio campaigns, ad groups, and ads.
Hotel campaigns: Now provides full support for Hotel campaigns.
Lead form extensions: Now supports lead form extensions, which makes it easier for customers to reach out to you as they search/discover/watch relevant content.
Support for more extensions: Includes asset-based sitelink extensions, also known as "Sitelinks (upgraded)", Asset-based structured snippet extensions, aka "Structured snippet extensions (upgraded)", Asset-based callout extensions, aka "Callout extensions (upgraded)", and related video extensions for Video campaigns
Faster downloads: Option to select which entity types (such as campaigns) to download. This feature enables faster downloading.
Target CPA to maximize conversions and Target ROAS for Max conversion values
Showcase ad groups are no longer supported. These ads and ad groups have been deleted, and can't be created.
For more information, you can check out by clicking the link here.
No ETA On Moving All Sites To Mobile-First Indexing By Google
Google is still not done moving sites to its mobile-first indexing. This was originally supposed to be completed March 2021, after moving the deadline from September of last year.
Here is John Mueller's update on the progress.
As of now, there is no ETA on when it will be completed. Google is "still working on moving the remaining sites over to MFI", which stands for mobile-first indexing. Google began the process of mobile-first indexing back in November 2016.
12/08/2021 – Google Local Pack Inventory Now Shows "Updated Today" Label
Google now shows a new label next to the product item that would say "updated today." This label is seen in some of the business listings that show their local inventory.
This was first spotted by Saad AK who posted a screenshot on Twitter.
Recently, Brodie Clark posted an update by posting a screenshot with the label appearing on desktop searches.
To date, it isn't sure what "updated today" means. Maybe Google is keep tracking of all inventory details of the business?
That's all, folks!
And that's all we have for the previous week's SEO news update. We promise to keep it on time again and have the news published on every Friday again for you readers!
Updated: 22 May 2022