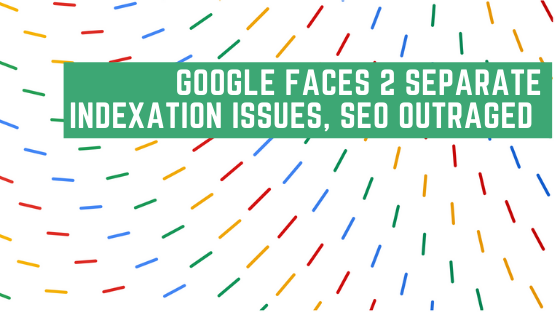 Hey Peeps, hope you're having a jolly week so far and welcome to another issue of SEO Weekly Update here at SEOPressor.
The main issue we'll be covering today would be the 2 separate incidents of indexation issues that Google has been trying to fix this past week. We'll also be looking into Google autocomplete, and Web Stories – previously known as AMP Stories. Also, a peek into Bing's newly upgraded questions and answers feature.
Let's dive in.
01/10/2020 – Bing's Intelligent Questions and Answers Search Feature Just Got Upgraded
Bing published a lengthy blog post announcing the brilliant news that is the expansion of their questions and answers feature to support 100 languages across 200 regions.
The company put a lot of emphasis on this feature being language agnostic – meaning the intricate system they have developed and in place to make this function possible works regardless of the target language; be it Urdu, Romanian, or English.
The same AI model is used to generate all question-answering regardless of languages. While cross-lingual techniques have been specifically developed to close the gap between searches made in languages with rich resources to draw from versus those with low resources.
Read their full announcement here.
02/10/2020 – Google Faces 2 Separate Indexation Issues Across the Week

Following a number of tweets from SEOs voicing concern about indexing issues, Google has confirmed on October 2nd that they are working to resolve not one, but two separate indexing issues that has impacted roughly 0.2% of their index.
The issue began in early September and slowly snowballed into a bigger mess that was noticable, as voiced out by multiple SEOs.
Firstly, there is the mobile-indexing issue. Where Google fails to select any pages at all to index.
There is also the canonical issue. Google was pretty good with selecting an accurate canonical page for pages they deem similar, however, with the canonical issue ongoing Google's URL inspector will be showing a certain URL as a duplicate but failed to select an accurate canonical page.
Google assured SEOs that they can just stay put and Google will be actively solving these issues. The last update we got about the issue was on October 6th, where the Google SearchLiaison tweeted that they have restored 25% of the URLs impacted.
08/10/2020 – Google Sheds Lights on How Autocomplete is Generated
Google published a blog post shedding light on how autocomplete is generated.
Here's the main takeaways:
Autocomplete predictions reflect searches that have been done on Google.
Language of the searcher or where they are searching from is also taken into account for the sake of relevance
When there is a rising trend, freshness > the most common predictions
Google Search Autocomplete ≠ Google Trends
There is an automated system in place to prevent suggestions of & an enforcement team that removes unhelpful and policy-violating predictions.
Autocomplete policies only apply to predictions. They do not apply to search results.
07/10/2020 – Google Published Documentations for Web Stories

Previously known as AMP Stories, Google is now pushing web stories towards the top of SERP and also featuring it in Google Discover. Which means, it's getting a lot of SERP real estate. 
Here's what not allowed for Web Stories:
Copyrighted content
Text-heavy Web Storie
Low quality assets
Lack of narrative
Incomplete stories
Overly commercial
For more details on what's allowed and not allowed for your Web Stories to be succesfully published, head over to their documentations.
And that's it for this week's SEO updates. As always, if there's any important news worth sharing that we missed, feel free to drop a comment below.
Have a great weekend, and we'll see you next week, au revoir!

Updated: 11 May 2021