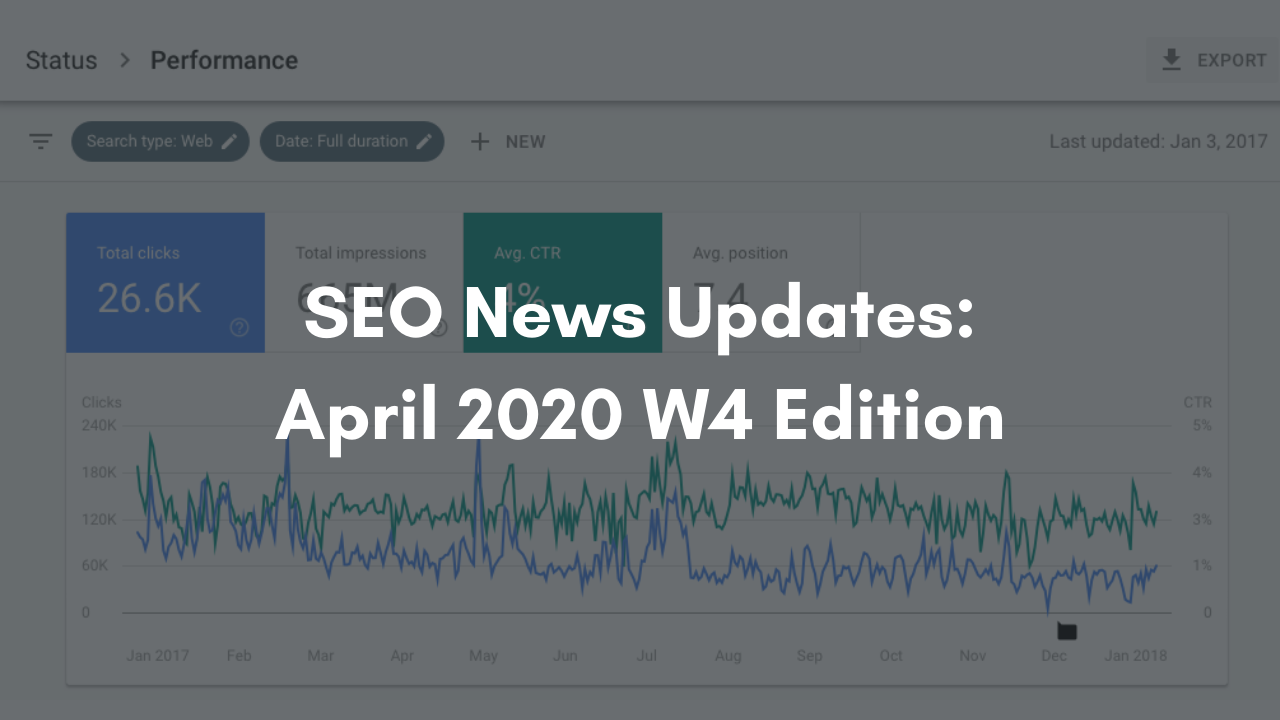 Hi SEO peeps, this is another week of SEO news and updates. This week the focus is on Google as it is spotted making several tests to its SERPs and also an announcement regarding GSC.
Without further ado, let's dive in!
28/04/2020 – Google Search Console is Tracking Fewer Pages for Reporting

Google announced the other day that starting on April 12, 2020, it has begun tracking fewer pages for its reporting engine. Specifically, you will notice this for the AMP, Mobile Usability, Speed, and all rich result reports.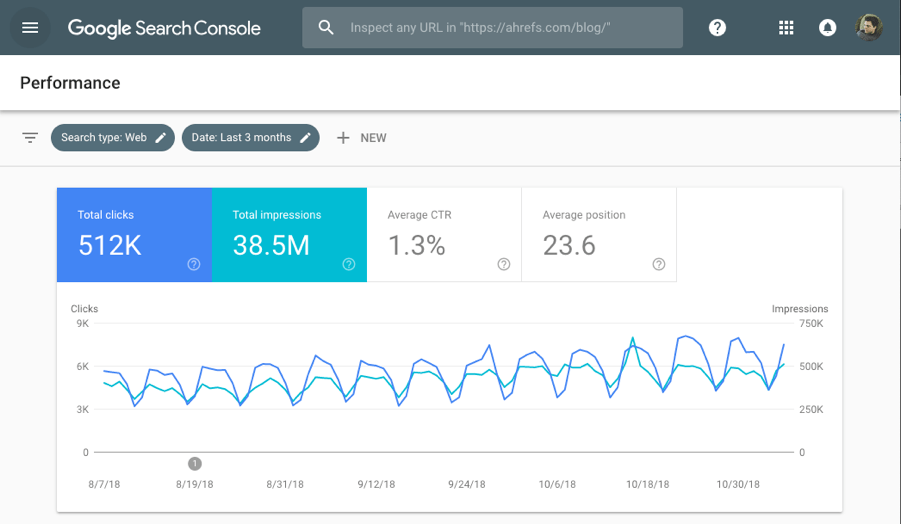 This was done to improve the performance of the reporting system. But tracking fewer pages can result in some issues.

Google said, "these reports have been changed to cover a smaller number of pages, in order to provide better performance in Search Console." The result is that "you might see a decrease in the number of items and pages tracked in these reports."

Of course, with any change to reporting in Search Console, this "does not affect Search results, only the data reporting in Search Console," Google stressed.

29/4/2020 – Confirmed: Google said Site Speed is a Teeny-Tiny Ranking Factor
This has been reported last few weeks but now it is confirmed that the granular site speed ranking signal is a small, even teeny tiny ranking factor in Google search.

This was confirmed by Gary Illyes in a tweet where he equated it to the HTTPs ranking factor, saying it is given almost the same weightage

29/4/2020 – Google May Delay Mobile-First Indexing Switch Over Deadline Due to COVID-19
In early March, Google announced it would be switching fully over to mobile-first indexing by September 2020, but now Google may be looking to delay it because of COVID-19.

So far, John Mueller from Google notes that things seem to be on schedule but the search engine giant may decide based on feedback to delay if they find sites are not moving overdue to resource issues.

John Mueller said that this will be decided within May if they will be moving the September deadline because so far they are still seeing lots of sites shifting over and getting ready for mobile-first indexing.

Google SERPs Experiments: Black URL under Title and "How-to" Schema Rich Result Interface
Google is always experimenting with its search engine result pages (SERPs) and this week, there were two changes spotted.
This first is a test spotted by Andrea Cruz where Google is seen showing the URL in black but under the clickable title of the snippet.
The second is Google showing a variation of "How-to" schema interfaces as spotted by Brodie Clark.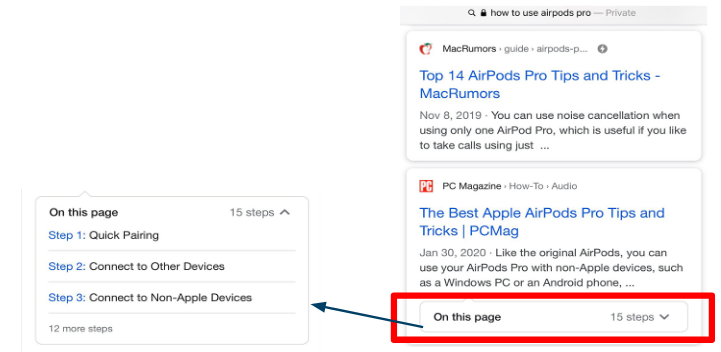 We were unable to replicate the results but seeing as to how Google is now identifying and labeling each step accordingly, there may be a need to include steps in your content whenever applicable.
That's it for this week's updates. We hope you stay safe during this coronavirus pandemic and we will be looking to provide you with more SEO news to keep you updated!
Updated: 16 January 2021