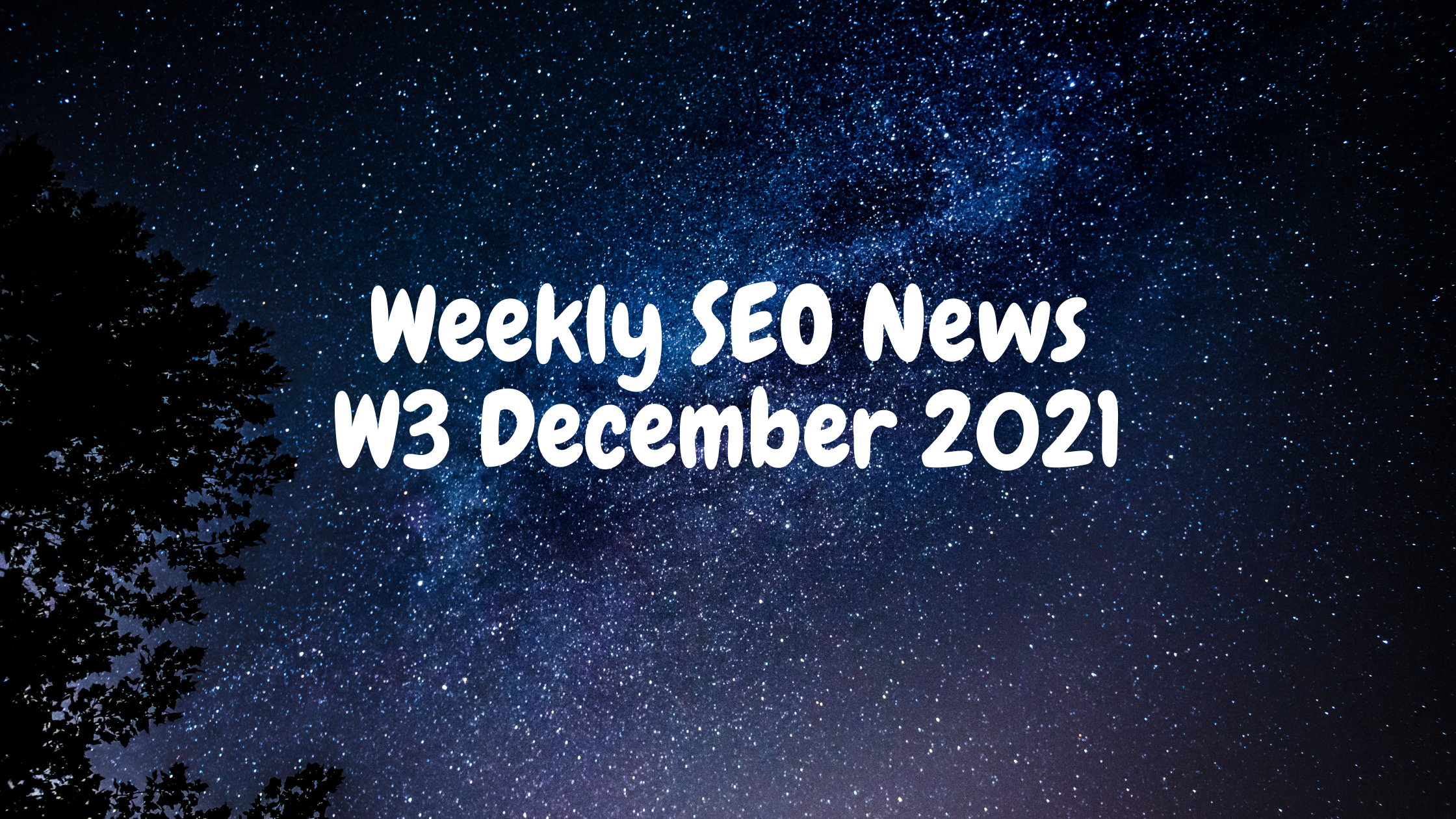 I can hear Santa's bells jingling! As we get closer and closer to Christmas, here is the week before Christmas's weekly SEO news! Here's a quick breakdown:
Google Search Ranking Tracking Tools still Showing Major Volatility
Google Maps Busy Area Feature is Now Live
Google: Links aren't Mandatory for Ranking in Google Search
Google: Site Won't Be Penalized for Not No-following Affiliate Links
Special Characters Are Not Likely to Affect Google Search
So let's hop into the first news of the week!
13/12/2021- Google Search ranking tracking tools still showing major volatility
This is really weird because the November core update is long done and the December product reviews update shouldn't be this volatile.
The spike started around December 9th and hasn't cooled down yet.
Everyone's traffic and sales are just going down the drain

Hopefully, this stabilizes soon and we can get an explanation of why this is happening
13/12/2021- Google Maps busy area feature is now live
Awhile ago, Google announced a new feature named busy area and this feature is now rolling out. When you look at the Google Maps app, Google will show you if an area is busy by labelling it "busy area" with a pulsating indicator.
It's a pretty good feature considering the current COVID situation worldwide.
14/12/2021- Google: Links aren't mandatory for ranking in Google Search
This was something that was said back in 2015 but John Mueller has once again repeated that having links to your site is not a requirement and is not mandatory for ranking in Google Search.
It makes sense that you don't really need links to rank for an obscure and uncompetitive term. But if you want to rank for more popular search terms like "Witcher Merchandise", you probably want to have some links to boost your chances.
15/12/2021- Google: Site won't be penalized for not no-following affiliate links
Google likely won't penalize or give your site a manual action if you do not add a no-follow or rel sponsored attribute to your affiliate links.
When John Mueller was asked this question, he said that Google probably won't penalize you but still emphasized that it's best practice to add a no-follow or rel sponsored as that is Google's preference. This is due to the financial aspect that's tied to those links.
16/12/2021- Special characters do not affect Google Search
Google's John Mueller said that special characters on your page doesn't affect Google Search rankings. You can think of characters like ✓.
The specific question he was asked is: "Does repetitive use of special characters such as ✓ is recommended or Google will ignore it on serp."
He responded that he tends to not see it being used anywhere but it doesn't affect Google so you shouldn't expect any ranking boosts or decline from using it in body content.
Google has said previously to try to avoid using special characters in URLs if you can. And that Google will remove special characters from title tags most of the time. 
And that's a wrap guys! Have you bought all your Christmas presents and set up the tree yet? Because I have and I can't wait for Christmas.
Updated: 9 August 2022