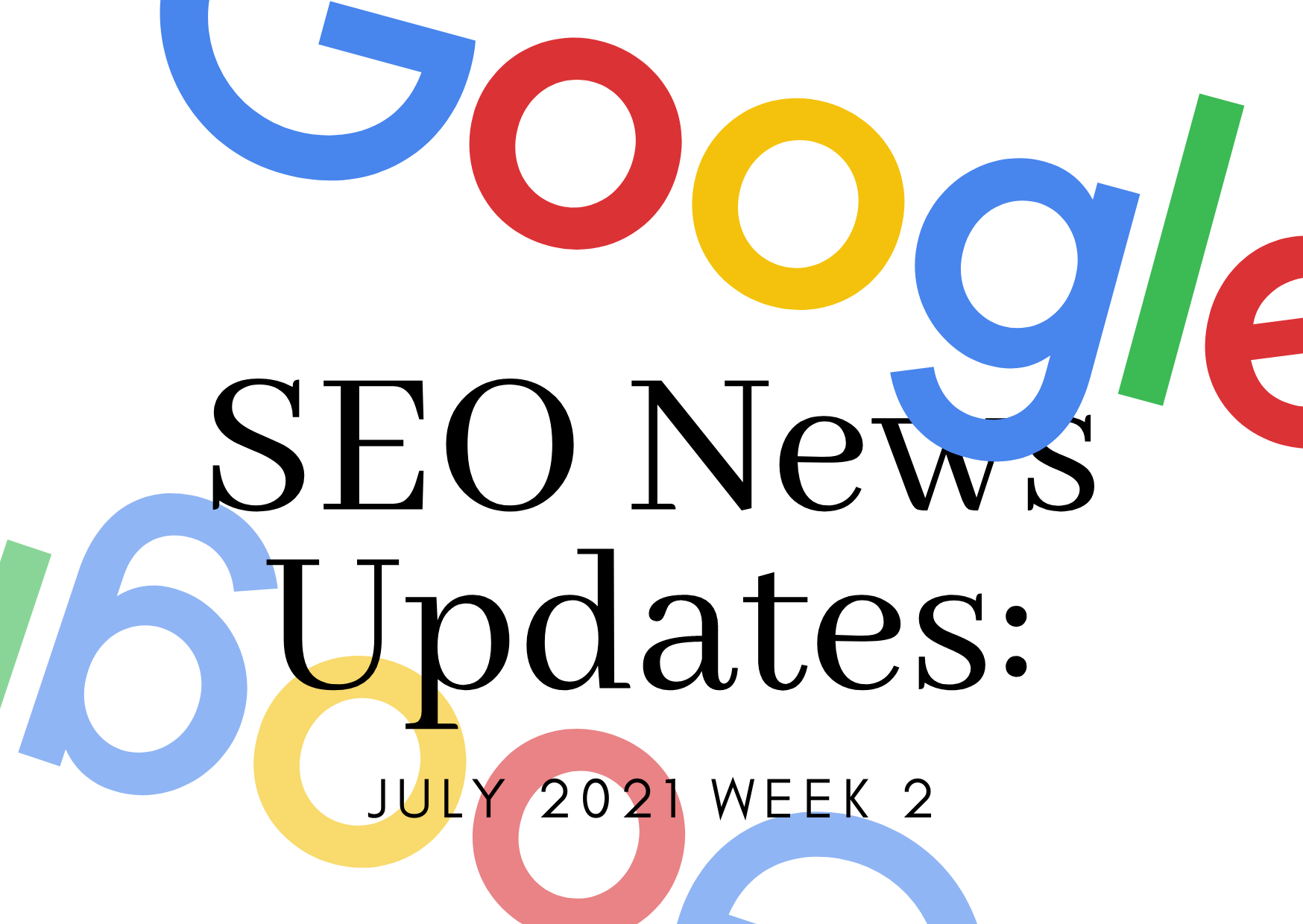 Hey guys, as usual, we are feeding you our weekly round of SEO news updates, and here's a quick overview of what is happening this week.
Google explains how it cuts and ranks results with "magic signals."
Microsoft Advertising announces some July releases and updates.
Bing Test Image Version In Its "Explore Further."
Google explains on using multiple types of schema markup on the same page
This week is slightly shorter but will still fill what is needed!
6/7/2021 – Google Explains How It Cuts And Ranks Results With "Magic Signals"
In the Search Off The Record podcast, Gary Illyes from Google explained how Google does its ranking.
He said that Google would first cut down the pages that rank for a specific query to a shortlist of, say, about 1,000 pages by creating a reverse order list.
Then, "magic signals," as he calls, are applied to classify them and separate the different results.
Gary further explains how it ranks those cut-down lists of pages. He said;
Ranking is number-based. For each result, a number will be assigned and calculated using the signals that are collected during indexing plus the other signals.
Basically, what we see in the results is a reverse order based on those numbers that are assigned.
The "magic signals" or "magic algorithms" used in, for example, RankBrain (Google's Machine Learning system) multiply those numbers that are assigned to each result by a number.
For example, if Google wants to promote a result because it was determined to be a better result for the query "lemon coconut cookie," then the "magic signal" would multiply the result score by 2 (doubling it). Meaning it would jump up in the result set.
Gary added, "if we wanted to remove a result from the set for whatever reason, we could multiply its score with 0."
He then added that it is most unlikely that a page will have the same score and that this is where HTTPS, one of those "magic signals," gives a boost. But the so-called boost is just a tiebreaker.
6/7/2021 – Microsoft Advertising Announces Some July Releases and Updates
There are two things that I would like to highlight on Microsoft Advertising's update and releases. There were a few but let's just touch on what I find interesting.
Expands Verticals for Dynamic Remarketing
Firstly, Microsoft announced that they would expand dynamic remarketing to other verticals such as automotive listings, entertainment events, and the travel industry (specifically tours and activities).
For those who are unclear what dynamic remarketing is, it basically uses product IDs to identify what product an audience has interacted with and then show ads tailored to the site and app visitors.
In-Market Audience Data Refined

Secondly, Microsoft updated the user experience for advertisers implementing in-market audiences. Presently, when advertisers are adding in-market audiences, they can easily see how large a segment size is based on the particular markets they target within that campaign.
Before, by default, the audience extent was targeted at a global level. Now, for instance, if a campaign is targeting the U.S., the audience scope will reflect audiences that are within the US only.
6/7/2021 – Bing Test Image Version In Its "Explore Further"
Last February, Microsoft Bing began to show the "Explore Further" recommendations based on what is popular in a textual and simple link user interface. But now, we are seeing that Bing is testing it in a more graphical version.
The new "Explore Further" version displays 4 results, which are completely independent of the original organic result (#1). This means that none of those domains was present on the first SERP of the original search term ("vegan caramel"), unlike what you'll see in Google, which shows a repetition of the organic result.
6/7/2021 – Google Explains on Using Multiple Types of Schema Markup on the Same Page
Google's John Mueller goes over 2 important aspects of what site owners need to know about using multiple schemas structured data markup on the same page.
#1 Follow Google's guidelines and make sure the schema properties match the primary elements on a page.
If your primary content on the page is a recipe, but there's a small FAQ section at the bottom, then it wouldn't be right to include both recipe and FAQ markup. Just include your primary contents will do.
#2 Google's rich results can combine certain types of structured data markup but not others.
If the primary content which is a recipe, has ratings in it, then it can be combined in a "rich results" type. However, if a page has an FAQ and a "how-to" content, these are things that wouldn't be combined in a single rich result type but only one of them will be picked by Google's system.

That concludes this week's SEO News. See you guys next week!
Updated: 22 May 2022