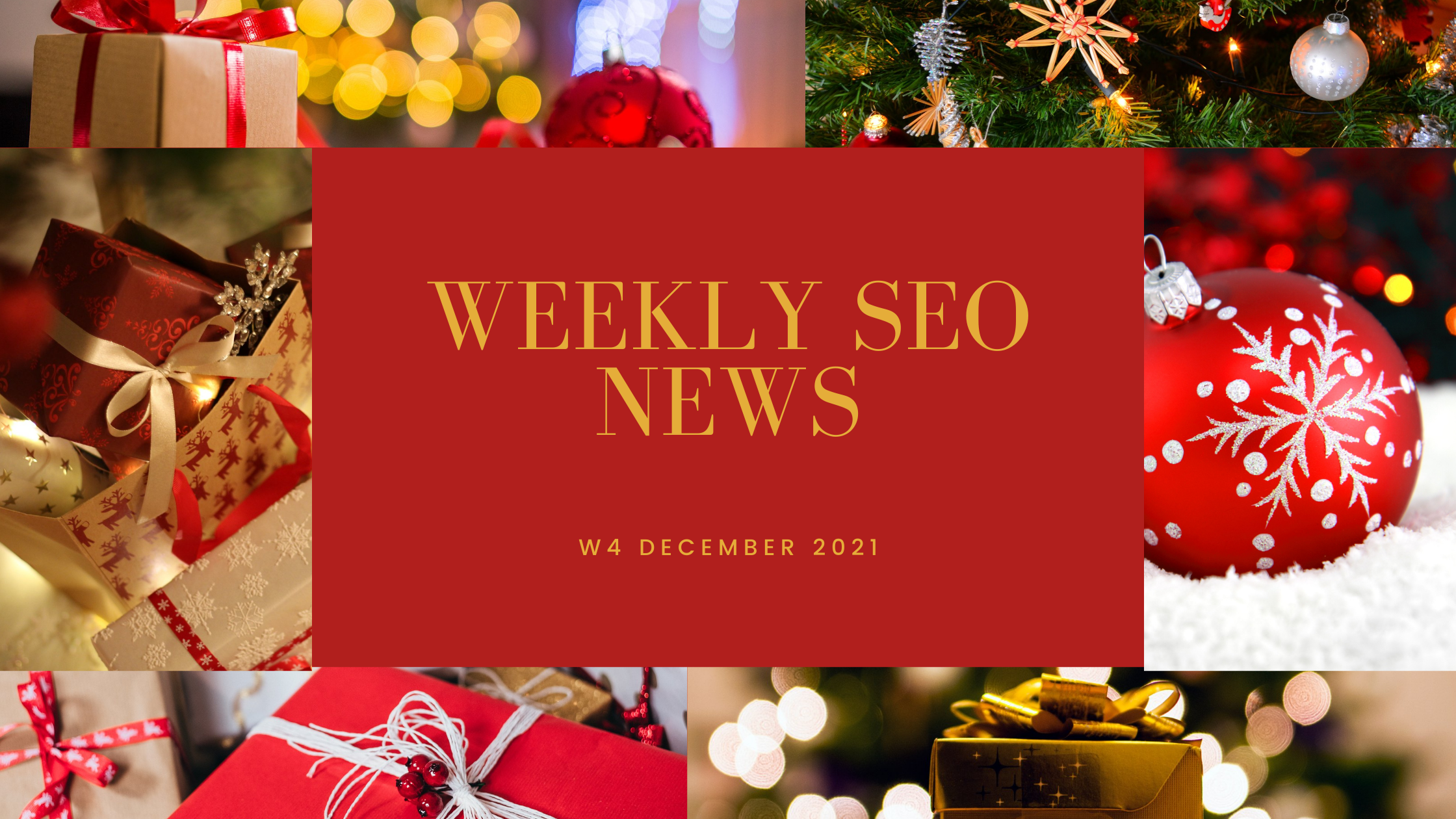 HO HO HO, MERRY CHRISTMAS! I know it's technically Christmas Eve but I still wanted to wish y'all first. You may be in a really festive mood, but SEO never stops so here's another week of SEO News. The breakdown is as such:

Google's Search Ranking Algorithm is Still Volatile
Backlinking companies hack websites to provide links
Google: Not all websites need to be seen as an authority
Google: Take a break and stop working on algorithm and ranking issues over the holiday
20/12/2021- Google's Search Ranking Algorithm is Still Volatile
Last week, I talked about how the Google search results were being really volatile. Unfortunately, that volatility is still going on and stressing many people out as their sales and traffic take a hit. The December product review update should not be causing this so people are speculating that some unknown big update must be happening. Google hasn't really mentioned much about this so we'll just have to hope that this volatility calms down soon.
22/12/2021- Backlinking Companies Hack Websites to Provide Links
This was something that just recently discovered but it looks like this issue has been around for quite some time. So I was scrolling around on Reddit and found a thread where a person was talking about his experience using a link-building service.
At the end, they received a report with details on what links they've been given, what websites they were on, the domain authority of those websites and so on. They realized that one of the websites listed was another website they managed and knew that they never fave any explicit permission to anyone to add the link. 
This piqued my interest and I started looking around on similar cases and it's rather common that certain shady link-building services will go about hacking people's websites for those links to sell. This is honestly worrying because these hackers could always link to shady or outright inappropriate websites that can tank our domain authorities. They might do even worse stuff such as deleting an entire page. Feel free to read more about this kind of situation here.
23/12/2021- Not All Websites Need To Be Seen As An Authority
It's no secret that having a high domain authority contributes to ranking high on the SERP. Google's John Mueller recently said that a lot of websites don't really need to focus on becoming an authority, particularly for small businesses that have one-page websites that just want to sell something or give some kind of information.
While I don't know the purpose behind his statement, I assume that he's trying to dispel the idea that every website has to be an authority. If you don't really are about rankings or you're in a really niche market, it's absolutely find to skip this step. 
24/12/2021- Google:
Take a break and stop working on algorithm and ranking issues over the holiday
In the first news of the week above, you're probably aware that there has been a lot of Google ranking fluctuations recently. A lot of SEOs are stressing out and considering skipping Christmas to fix the issues they're experiencing now.
John Mueller has stepped in and said that people should take a few steps back and review the bigger picture because their algorithms focus more on the long term. People shouldn't forgo their work-life balance to change their site so quickly. It's only critical for them to do so when the mistake is on the SEOs end but not when it's Google making changes on their end.
END
That's it for this week, guys! Enjoy your Christmas. I hope I get some good gifts this year! Man, I can't believe that we're so close to the end of 2021. 
Updated: 10 August 2022