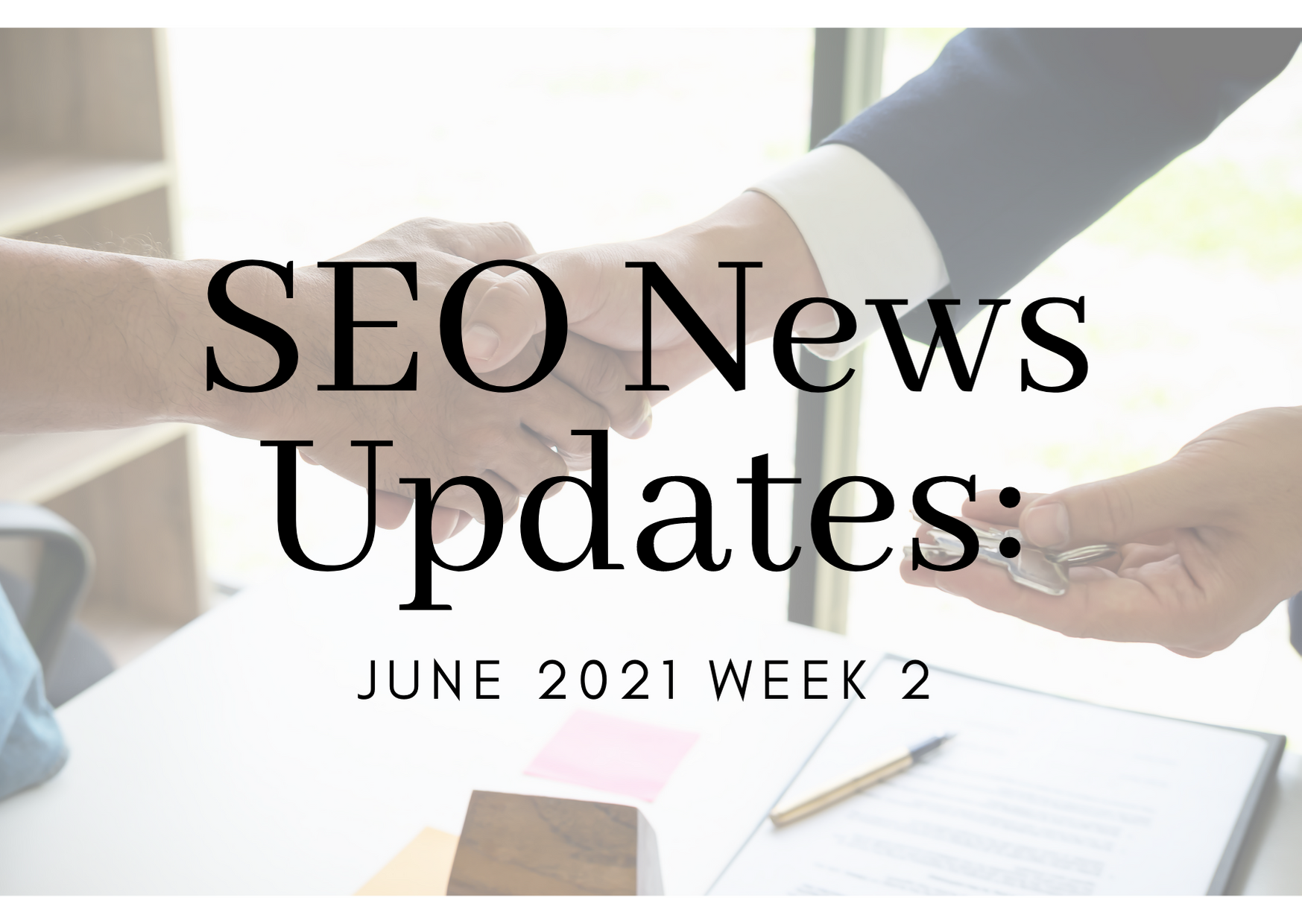 Hellooo SEO geeks! We are back to Friday and it's time again for our weekly SEO news updates. Here's a short sketch of what's going on in the SEO sphere:
iContact officially announced its acquisition of Moz Inc.
Google drops auction from search choice after pressure from EU.
Google My Business (GMB) discard "short names" feature.
Reminder from John Mueller: Google has no indexing limit but does have limited indexing resources.
Now, let's dig in deeper on each SEO news.
4/06/2021 – iContact Officially Announced Its Acquisition Of Moz Inc.
It was announced last Friday that Moz Inc. has been acquired by email marketing software company, iContact, which is a subsidiary of J2 Global.

The terms and financial details of the acquisition were not disclosed yet. However, the president of iContact, Michael Pepe shared that Moz brand will remain as it is, with the same purpose and mission to provide SEO and digital marketing product.

Though he also added that the company will also be investing resources and talents to help Moz improve its SEO tool as well as combining it with iContact's email marketing software, forming a suite of leading SEO, email, and digital marketing solutions for small and mid-sized businesses.
8/06/2021 – Google Drops Auction From Android Search Choice After Pressure From EU.

Google announced that it will be changing its Android search choice screen to make participation free for eligible search engines beginning in September. This simply means that search engines will appear based on market share instead of bidding for the amount they are willing to pay per use.

Google introduced the auction scheme after its $5bn EU fine for the Android antitrust abuse in 2018. The choice screen displays 4 different search engines to choose from as a default when you set up your phone or do a factory reset. The offered choices depend on bids made by search engine companies bidding to pay Google to win one of 3 available slots (Google taking one of the spots).

The auction model was highly opposed as it was said to favor certain business models over others as it is an "expensive and counterproductive bidding war," or "creating artificial scarcity with only 4 available options on-screen".

DuckDuckGo CEO Gabriel Weinberg also noted that there's also a downside to winning a spot on the screen because yall the profit goes directly to Google, which undermines its supposed point of increasing competition in the search market.
8/06/2021 – Google My Business (GMB) Discard Its "Short Names" Feature.

According to Google's updated help documentation, short names will no longer be available in Google My Business (GMB). But the already existing short names and URLs will still work.

To those who do not know what a short name is…
A short name helps business owners simplify their GMB profile which makes it more accessible to clients as it takes the users directly to submit a review on the business's GMB profile.

When a business owner shares a short name, users can directly enter the name's URL in the address bar to visit the business profile. But since this feature will no longer be available, new businesses will have to opt for a link shortening tool to make it easier for customer review outreach.
8/06/2021 – Reminder: Google Has No Indexing Limit But Does Have Limited Indexing Resources.

As Google mentioned in the past, the search engine does not have a limit to what or how many it can index per site, but it does not have unlimited resources to index everything.

John Mueller said that in general, Google's algorithm is fully automated and would try to focus indexing on pages that make sense to be indexed. So if it's a new website, Google may not go off and index millions of pages.
John Mueller further mentioned that if you're building a new website, it's best to craft good content that the algorithms can easily understand that it's worth spending more time to get it all indexed and shown in the search.
So hey, I guess that is all for this week. See you next Friday!
Updated: 6 July 2022