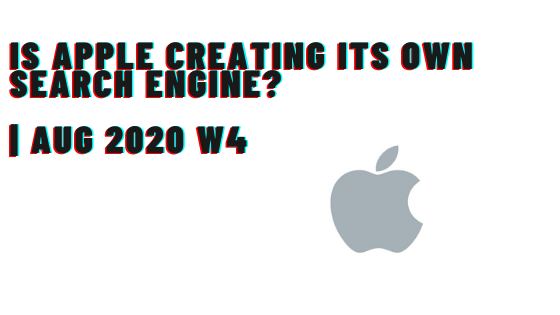 Hi SEO Peeps, it's the time for another weekly SEO news update. Hope you're enjoying your week so far and ready to jump into the weekend.
It's going to be a short one today, but I hope you'll find it helpful. Let's get started.
27/8/2020 – Google Pilots "Report a Security Issue" Button on Support Pages
Google tweets a pilot program introducing "Report a Security Issue" button available on English-language help pages. It's only available for those already logged-in to their Search Console account, and have sites that are flagged with security issue in Search Console. 
According to Google, the best way to solve any issues is to refer their help pages, while this report button is created for "situations where site owners may wish to report urgent bugs or other issues in a timely manner"
27/8/2020 – Google Announces v2.0 of the official WordPress AMP Plugin
The plugin is marketed as an essential tool to create AMP content in WordPress.  Here's an overview of the AMP plugin v2.0
AMP first themes – all compatible WordPress themes can be served as an AMP page
AMP Customizer – there will be a default customizer or a AMP customizer for AMP reader theme
Brand Affinity – this will automatically synchronizes general site settings including logo, background, color, etc
Selective AMP Opt-in/Out – enable only part of the website to be AMP and vice versa
Read the complete update announcement here.
28/8/2020 – Is Apple Creating Its Own Search Engine?

Coywold News reported signs that show Apple is preparing for their very own search engine.
Here are the points supporting the claim.

– Apple doesn't need Google's money. You see, Google has been paying Apple every year in order to be the default search engine on Apple devices. But does Apple really need that money? Probably not.

– Apple is hiring positions to incorporate Artificial Intelligence, Machine Learning, Natural Language Processing and more into their services. Those technologies are all tightly related to running a search engine.

– iOS and iPadOS 14 beta bypasses Google Search with Spotlight Search.

– Apple recently updated its Applebot web crawler page with expanded robots.txt rules, page rendering functions, differentiating Applebot for desktop and mobile, etc. This brings it closer to the same league of search engine crawlers.

– Applebot is also crawling sites daily. That is pretty much a search engine crawler behavior.
If Apple is really preparing to launch a search engine, and based on their capital power, succeeds to carve a piece of the search pie, then SEOs might need to bend to Apple's rules this time.
But everything is still up in the air, so let's keep calm and see how this will play out.
Updated: 6 May 2021