How's everyone doing? I hope you are enjoying the Olympics as much as I do! Now, let's take a look at what I have prepared for this week's SEO update:
Google Has Released Privacy Sandbox Timeline
Google Search Link Spam Update
"Area Served" Is Displayed On Google Local Listing?
Nofollow Link Confusion Revolving The New Link Spam Update
26/07/2021 – Google Has Released Privacy Sandbox Timeline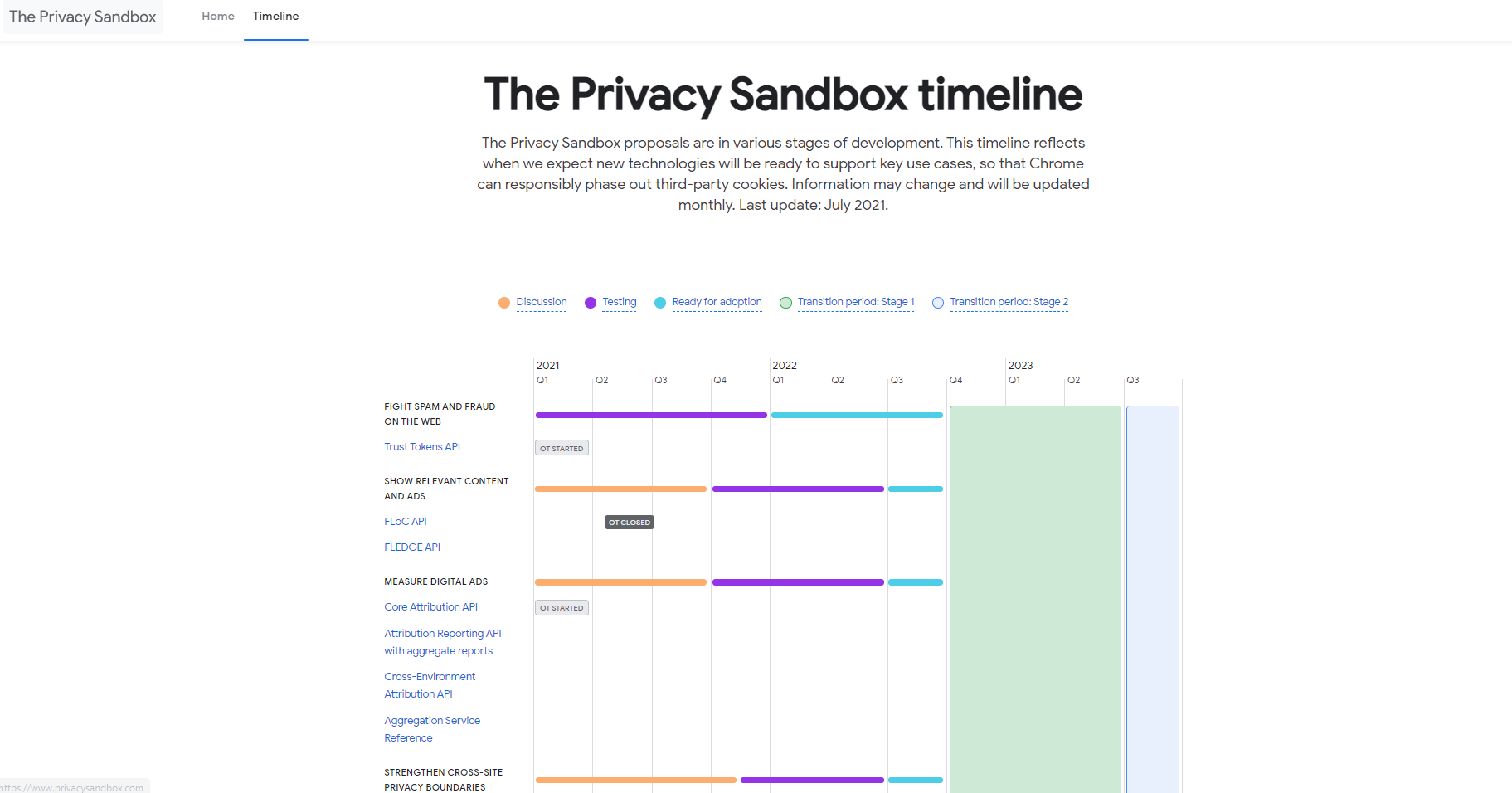 In June, Google shared its plan to release support for third-party cookies on Chrome has been moved forward to 2023.
In response to that, Google has recently provided a more detailed timeline about the Privacy Sandbox to key use cases related to Chrome's plan to release third-party cookies, and will keep everyone updated on the progress and development every month.
Initially, the support cookie was planned to be released within two years since its 2020 announcement, but it is now finalised to happen over a 3-month span, starting from mid-2023 until late-2023.
Users can find 4 categories of development as demonstrated below:
Fight spam and fraud on the web

Show relevant content and ads
Measure digital ads
Strengthen cross-site privacy boundaries
Most are still in the discussion stage, while fraud-fighting is already in the testing stage. According to the timeline, Google has estimated all of the 4 categories to progress until the third quarter of 2022, and nothing is scheduled yet beyond the stated period.
Since it is difficult to strictly stick to the timeline, you should keep yourself regularly updated to the sandbox timeline, and learn more about the timeline, and frequently asked questions on its page.
26/07/2021 – Google Search Link Spam Update
Google released an update on Google Search Central Blog, reminding a new spam algorithm rolls out over the next two weeks will be much efficient in tackling link spam.
Link spam has been reduced over the last 20 years due to the frequent system update and improvements, as well as web owners' obedience in following the guidelines.
This new link spam-fighting algorithm called "link spam update", is much merciless at pinpointing and nullifying link spam over a broader coverage of languages.
Site owners can find some suggestions by Google on the blog, and should always abide to best practice on links, no matter incoming or outgoing links.
28/07/2021 – "Area Served" Is Displayed On Google Local Listing?
A Twitter post caught my eyes: Could it be that Google's local business listing is having a new feature or attribute?
According to the post owner Ben Fisher, it is possible that Google is having another test to include "Area served" to reflect the coverage of a local business.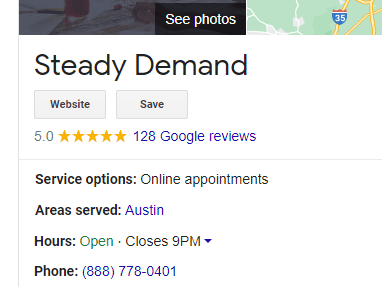 While I have failed to replicate this, it is possible this new testing or attribute has something to do with businesses registered under Google My Business.
29/07/2021 – Nofollow Link Confusion Revolving The New Link Spam Update
As expected, many questions rose to the surface since the announcement of the new "link spam update", particularly asking if you need to change the nofollow link to rel=sponsored for affiliate links or links of that sort.
The short answer is no. In the past, Google did mention rel=sponsored is beneficial to the company, but you have a choice to use nofollow attributes, and it still works.
If this helps, here is John answering that question on Twitter:
In hindsight, just do you.
That's all for this week
So I will get back to Olympics now, so stay tuned for more updates next week!
Updated: 22 May 2022