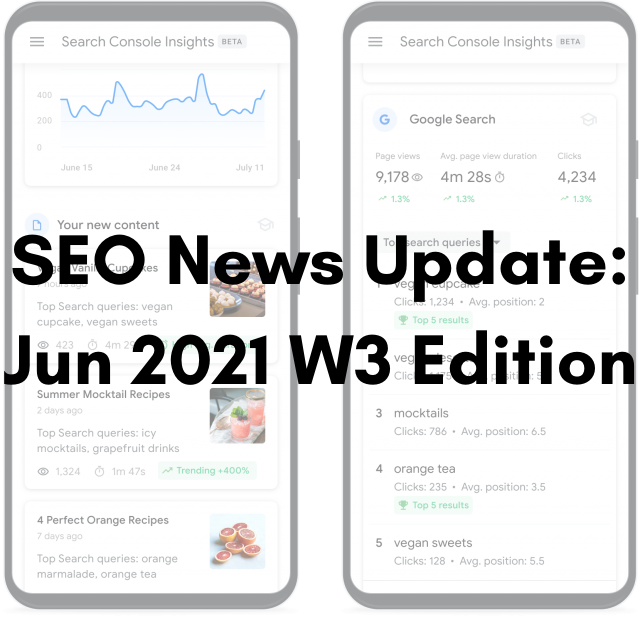 Looks like Google has been busy recently. And that's good for us as that means there's more news to share with you guys! Without further ado, let's get down to this week's news updates.
Google tests new delivery icon in local pack results
Google Maps display average ratings in pins for restaurant search results
Google launches Search Console Insight after a year of beta testing
Google tests refinement bubbles in People Also Ask box
Google Page Experience update starts rolling out
14/6/2021 – Google Tests New Delivery Icon In Local Pack Results
Google looks to be testing a new icon for the delivery buttons in the local panel and local pack for restaurants. The previous icon was a set of cutlery (knife and fork). The new icon looks like a delivery bike or scooter icon.
This was spotted by Sarah Blocksidge on Twitter.
Here's what it looks like back in 2019.
Which design do you like? Let me know in the comments below.
14/6/2021 – Google Maps Display Average Ratings For Restaurant Search Results
Google is now showing the average review ratings for restaurant listings when you search for restaurants around you in Google Maps. This is currently only working in the mobile app but not on the desktop version.
This was first noticed by Tim Capper, which he shared the news on Twitter.
Before this, Google just shows map pins that contain the restaurant's name.
Here is a screenshot of the restaurants in the map view of Google Maps on my phone.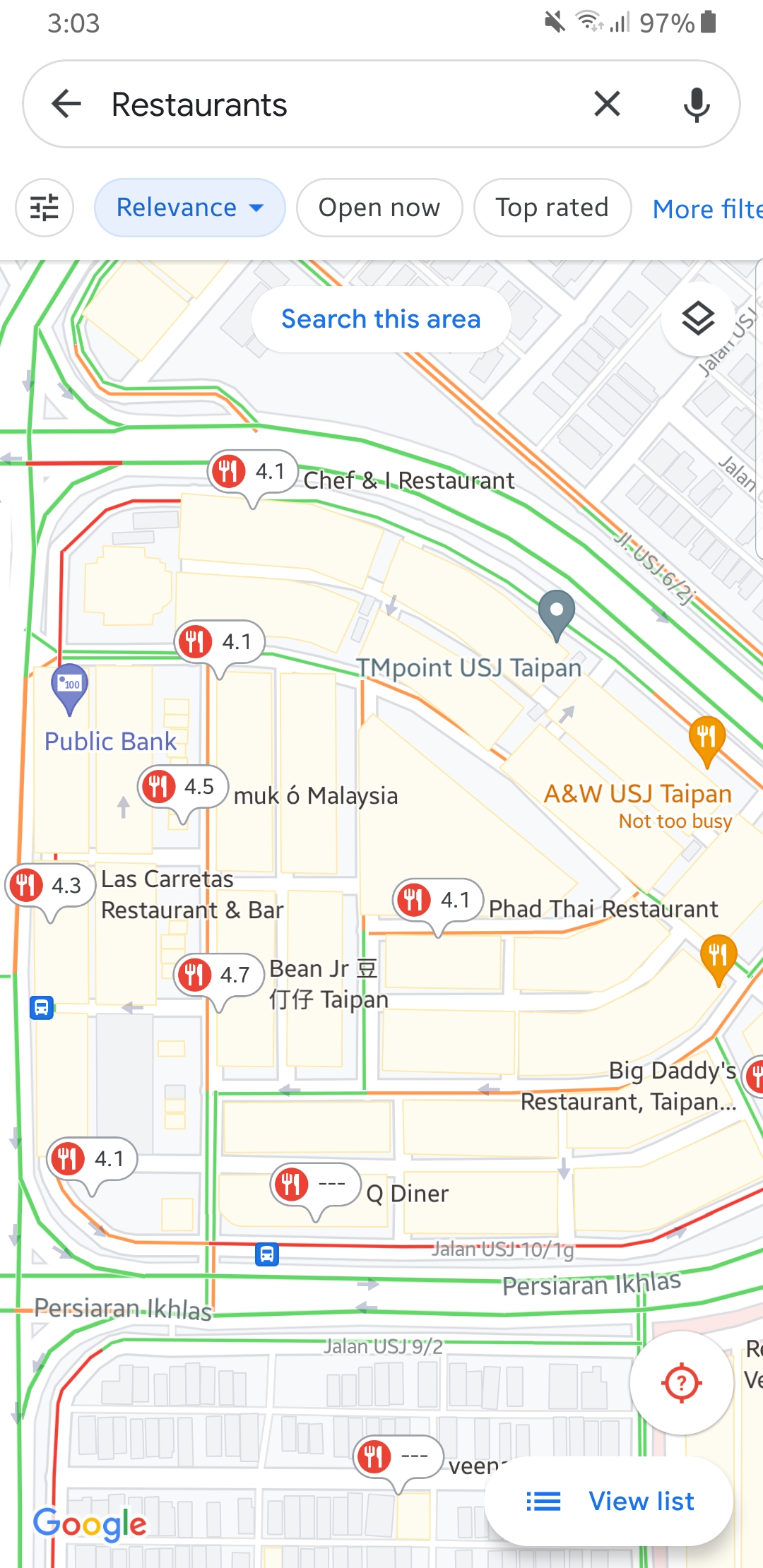 I also tried searching for coffee in Google Maps, and here is my results.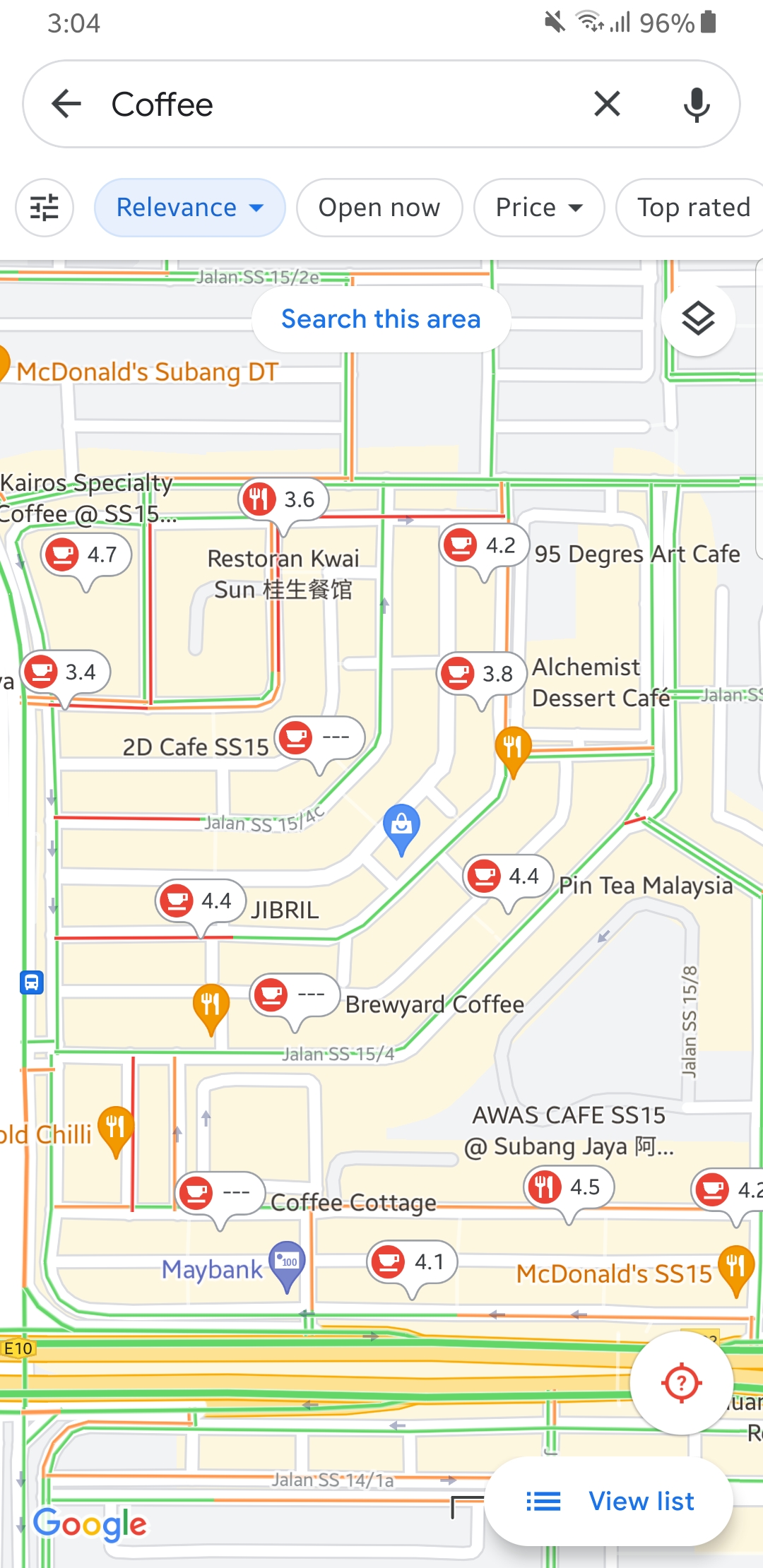 However, this may not be a good move as restaurant owners may attempt to manipulate their reviews instead of focusing on their core business.
15/6/2021 – Google Launches Search Console Insight After A Year Of Beta Testing
Finally! After more than a year of testing, Google is officially launching Search Console Insights, moving it out of beta stage. Search Console Insights "joins data from both Search Console and Google Analytics with a goal of making it easy to understand your content's performance."
Search Console Insights will be able to help content creators and webmasters understand how audience discover their site's content and what resonates with their audiences.
As this new experience is powered by data from both Google Search Console and Google Analytics, it helps you answer these questions:
What are your best performing pieces of content?
How are your new pieces of content performing?
How do people discover your content across the web?
What people search for on Google before they visit your content?
Which articles refer users to your website and content?
You can access it here. Soon, Google will add access to this via the iOS Google App Search Console Insights in the account menu under your profile.
You can learn more about Search Console Insights here and here.
16/6/2021 – Google Tests Refinement Bubbles In People Also Ask Box
Google is testing search refinement bubbles in the "People Also Ask" box of search results. You can refine your search by clicking on the search refinement bubbles.
When the buttons appear under the "People Also Ask" section, you can filter the questions by topic focus.
Brodie Clark noticed this and posted it on Twitter.
I cannot replicate this. But this looks pretty useful for bloggers and SEOs when creating content.
16/6/2021 – Google Page Experience Update Starts Rolling Out
Previously, Google Page Experience Update was supposed to roll out in May, but it was delayed for undisclosed reasons.
After the June 2021 core update has finished rolling out on June 12th, it appears that Google has started the process of rolling out the page experience update on June 15th. The rollout is scheduled to be completed by the end of August 2021.
Here is Google's announcement on Twitter.
As part of this update, Google will stop using AMP as an eligibility factor for Top Stories and will start using page experience instead.
There shouldn't be any noticable changes to your rankings. But if there is, I'll keep you updated!
Happy Weekend Folks
And that's all for this week's SEO news updates. What news are you most excited about?
Do let me know in the comments below!
Updated: 6 July 2022