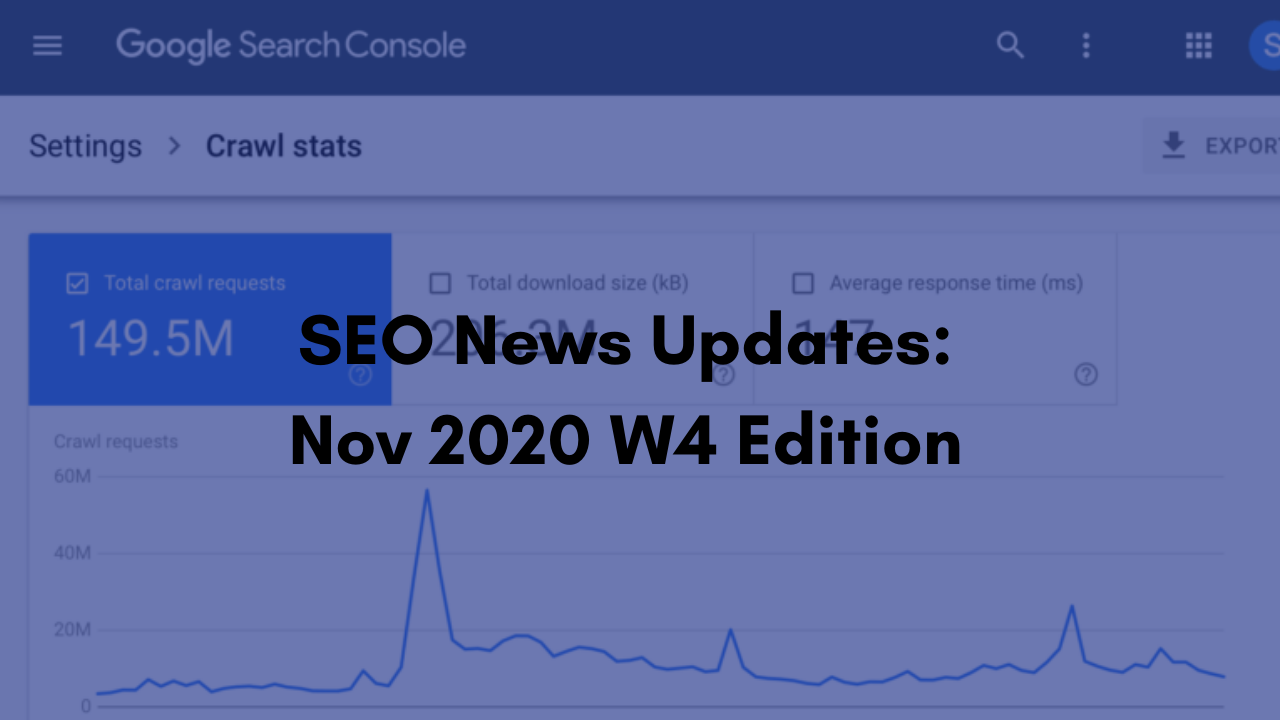 Hey there SEO peeps, it's Friday again! So it's time to ready for a weekly recap of Google and SEO news. 
Here's a quick weekly roundup of what's happening this week: 
Google displays Guaranteed Badge on Google local and map results
Google ranks featured snippets with data overlay links to other sites
Google Search Console crawl stats report is a huge upgrade
As always, read on to get into the details and strategies. 
24/11/2020 – Google displays Guaranteed Badge on Google Local and Maps Results
Google has been spotted testing the Google Guaranteed badge in its Local Pack and Google Map listings for some businesses.
This was first reported by Joy Hawkins on November 18th, and many others have also seen it after. Here's a screenshot of what it looks like. 
The Google Guarantee badge is available for businesses that pass a Google screening and qualification process through Local Services Ads.
Apparently, if you're backed by Google Guarantee and your customers that came to your business through Local Services Ads aren't satisfied with your service, Google may, in its absolute and sole discretion, choose to reimburse the customer up to the amount paid for the initial service. This guarantee is also said to be subjected to a lifetime limit.
So if you are interested in getting the Google Guarantee Badge, you can learn more and sign up here.
24/11/2020 – Google Ranks Featured Snippets with Data Overlay links to other websites.
Google seems to be testing a new feature in the featured snippet results that overlay elements from other websites, and not the main website that contains the snippet. 
This was tweeted by Brodie Clerk, and here's the screenshot he shared. 
In this example, you can see that there are dotted underlined links and if you click on them, they actually lead you to different resources.
Meanwhile, the main featured snippet actually goes to a Google AMP/ Web Story which is actually auto-generated by Google with their AI technology. 
This however can be problematic for content creators because going off the content shown, Google is showing a Google AMP cache URL as the featured snippet.
Interestingly, a day after this, Google then has deleted over 20,000 of its web stories, and now when you search for them in search results, they show 404 both on desktop and mobile. 
The SEO guess is, Google decided to stop automatically generating their content and web stories based on what it found on the web. After all, if Google is going to start using AI to write content and then rank its own content – that would just be wrong.
25/11/2020 – Google Search Console Crawl Stats Report has a Huge Upgrade
Google has announced the launch of the new crawl stats report and it is a huge upgrade from the previous report. So let's have a look. 
Previously, the old version would just show you a daily chart of pages crawled, kilobytes downloaded and time spent downloading pages.
Now, the new reports provide you more details and insights, including data like the total number of requests grouped by response code, crawled file type, crawl purpose, and Googlebot type.
Grouped reporting:
Multiple host support:
Besides, the report now also includes details on why Google had issues accessing your site which will allow you to quickly correct any errors. 

One thing we really like is that you can not only see raw crawl requests, but also the status of rendering requests. which is pretty cool. 
To see all the new updates to this Google Search Console crawl stats, read Google's blog about it here.
And that's it for this week's SEO news, we hope you felt informed and have a great weekend ahead! 

Updated: 6 July 2022