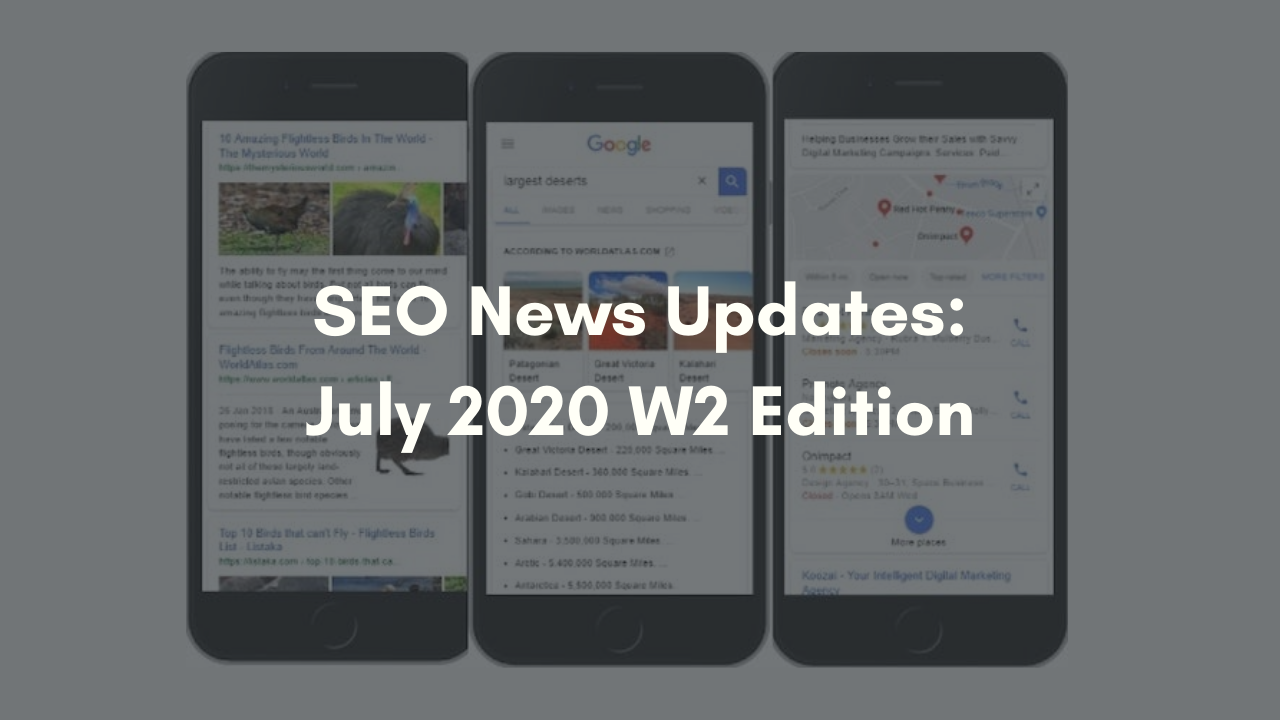 Hey, SEO Peeps, Happy Friday! It's time again for another roundup of this week's SEO news updates.
Without further ado, let's dive in.
30/6/2020 – Stock Photography is Ok for Google Search, But We Still Recommend Unique Images
Google's John Mueller was recently tagged in a question if using stock photography would hurt the website or page's chance of ranking well in Google search.
John Mueller responded on Twitter saying that "it doesn't matter for web search directly."
Then again, he did add that, it'll be harder for image search, especially if the same image has been used on many different websites. Plus, what would users think if your team photo is obviously stock photography?
Here are the exact tweets.
Besides, John Mueller has always been emphasizing that it is worthwhile to have unique images on your pages, especially for image search ranking.
Moreover, with Google introducing Keen, a new AI-powered Pinterest, now more than ever is a good time to invest on unique, information-filled images.
3/7/2020 – Google Search Console Video Data Reporting Tweak
Google made an announcement on Twitter that it has made some tweaks to how Google Search Console is reporting on your video structured data.
Google's doc has always recommended that we provide a URL by using one or both of the following properties: contentURL and embedURL.
With this new update to Google Search Console, it will be handy to keep track if we have added an URL or not.
7/7/2020 – Web Stories Image Thumbnails In Google Mobile Search Results
Google launched AMP Stories in 2018 and then they got more visual, with visual stories in 2019.
Now, Google renamed them from AMP Stories to Web Stories. And if you were to publish a web story, Google's mobile search results will show you a fancy image thumbnail in the search result snippet.
It looks something like this.
To see it for yourself, try googling "Disqus Comments Indexing" and search for Glenn Gabe's result.
7/7/2020 – Google spotted testing Video List View
Mordy Oberstein recently tweeted that he spotted Google testing a new SERP display for video results in the form of a list.
He came across it while he was looking for new jeans and this is what it looks like, the list view shows an extra result as compared to our usual video carousel slider.
8/7/2020 – The Rich Result Test is out of Beta, but SEOs are Not Too Happy
This week, Google revealed that its Rich Results Test is finally out of beta after being introduced in 2017 and is now available to fully support all Google Search rich result features.
However, SEOs are not too happy because, in the same announcement, Google mentioned that they are preparing to deprecate the Structured Data Testing Tool.
The tool will still be available for the time being but will be removed at some point in the future as Google is advising webmasters to move to the Rich Result Test to test and validate your structured data.
And SEOs are not happy that it is going away because the Rich Result Test tool does not validate and test all structured data, but only those rich results (like review stars) in the SERPs
SEOs are even appealing to John Mueller to do something but meanwhile here are some other free structured data validators you can use:
8/7/2020 – Google Ads Overview Page now introduces Recommendation & Optimization Scores
Google has added three new features to the Google Ads Overview page, including: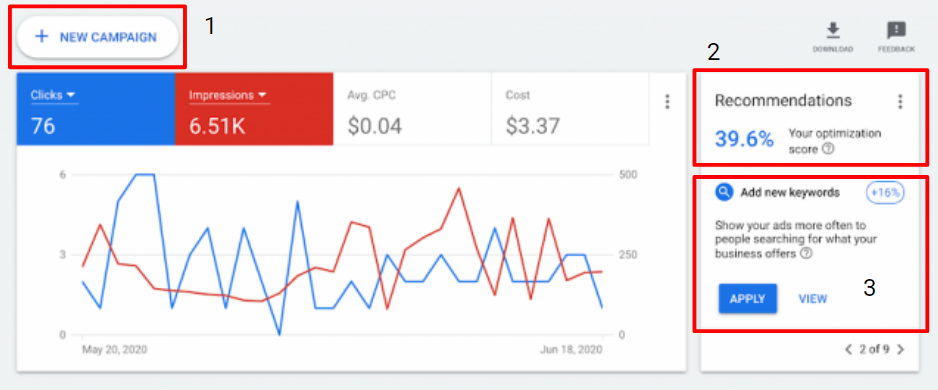 New Campaign function that allows you to create a new campaign directly from this overview page
Optimization Score which is an estimate of how well your Google Ad Campaign is set to perform
Recommendations options which give you suggestions to improve and also a one-click button to apply them
Besides, you can also now download the Overview page and individual cards. This will make it easier for you to use this performance data to build reports, share with others, and more.
BiQ introduces New Module Hopping Integration
BiQ recently introduced a brand new user experience, the Module Hopping integration that allows you to navigate between different modules easily.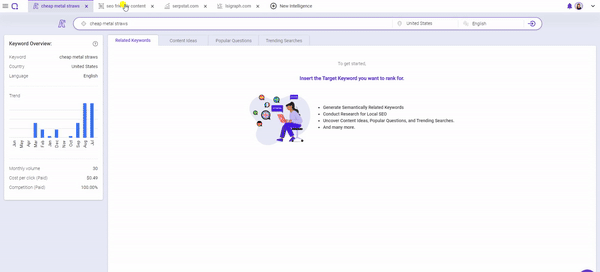 This is my personal favorite update so far as it lets you examine your SEO across different perspectives. 
You'll be able to open Keyword Intelligence and examine your target keyword data while dissecting the content that is ranking in the Top 3 to get a better view of what content you should create to beat the ranks.
 If you haven't had a chance to try BiQ yet, you can sign up for an account and try the SEO suite with their free-tier access.
And that's it for this week's SEO update! If there's any big news we missed or you'd like to discuss just drop us a comment below.
Have a great weekend and we'll be back again next week for another SEO news update, take care!


Updated: 17 May 2021