Hey SEO peeps, it's another Friday and here's another weekly SEO update post for you! Without further ado, let's dive in.
26/6/2020 – Logo markup for AMP articles supports any file formats also supported by Google Images

Kenichi Suzuki on Twitter noticed that the documentation for AMP's logo markup file doesn't seem to support .svg file, luckily, Gary Ilyes responded to his call of help to not only clear his confusion, but also updated the documentation to save anyone else from getting confused too.
Wholesome all around!
29/6/2020 – Google sending BETA invites for Google Search Console Insights report
Barry Schwartz of Search Engine Roundtable has received an anonymous tip about how this report integrates Search Console data to Google Analytics works – and here's a list of what's included. 
1/7/2020 – Another Google algorithm update? – "Federal Update" incoming

Barry Schwartz from Search Engine Roundtable named the latest suspected Google update roll-out as the Federal Update – even though the update affected many niches, but it is apparent that government websites were given a boost. It also seems to be a global update, as SEOs based on different countries are reporting a boosted performance from government sites. 
The consensus among SEOs is that Google is trying to boost government-backed, or high authority sites, such as hospital sites, during this pandemic in order to provide more accurate results to the public. 

1/7/2020 – Google shopping ads now no longer labeled as sponsored

It is instead replaced by a more noticeable black Ads label. Less confusion! 
Notice the tiny Sponsored label in grey?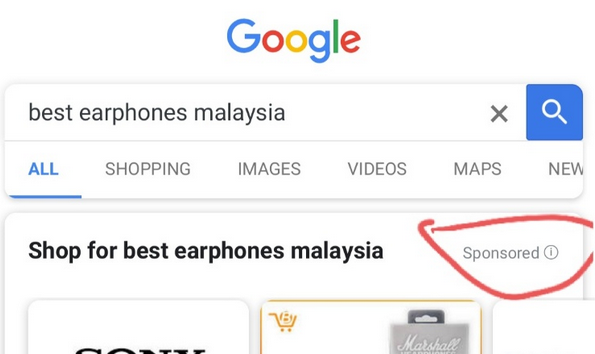 It's now labeled as Ads in a more noticeable design.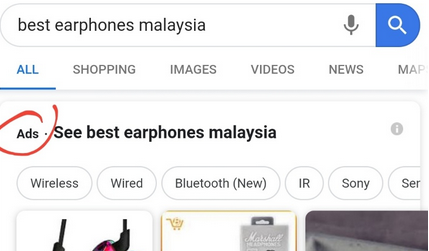 2/7/2020 – Bing Webmaster Tools & guidelines updated – and SEOs seems to be liking it

The Bing Webmaster Tools now includes a keyword research tool, backlink analysis, SEO crawler and an SEO report that will advise you on the actions that should be taken.
While the updated guideline is divided into 4 main parts, discovery and indexation of sites, how Bing understands your web pages, how it then ranks them, and lastly example on what not to do.
Both the updated webmaster tool and guideline has received rave recommendations from the SEO community, praising both its usefulness and straightforwardness in shedding light on what goes on behind bing search.
2/7/2020 – Google sheds more light on up-and-coming ranking metric Cumulative Layout Shift (CLS)
CLS will be a part of the Google Algorithm Page Experience Update that will be live next year. This metric looks at the stability of page elements while it loads.
Google Senior Developer Programs Engineer Philip Walton shared during a web.dev event that "CLS measures layout shifts that happen during the entire lifecycle of the page," which is "from when you load the page, until when you unload the page. Even if you leave the page open for days or weeks, it does measure that entire time."
This means, you can't run the Chrome Dev Tools for just a short while and expect it to match with the numbers in your Search Console core web vitals report. 
And that's it for this week's SEO update! If there's any big news we missed or you'd like to discuss just drop us a comment below.
Have a great weekend and we'll be back next Friday for another SEO news update, take care!

Updated: 17 May 2021