Facebook

Facebook is an example of a social network website. Its users are required to set up a profile which can be as detailed or as limited in information as the user would like. Facebook does not place a limit on the number of accounts a single user can set up, either. For example, you can set up separate accounts for your family, your friends, your classmates, your coworkers, and your personal interests (eg: music, science).
Users can also set up what are called Account Groups within each separate account. For example, if someone wanted to keep only one active Facebook account, he could establish several Account Groups within his main account, one for each of his interests (ex: poetry group, work buddies, cooking), and then invite specific followers to join.
Facebook allows for minute personalization, right down to which followers get to see your posts and which of your follower's posts you would like to see. In part, it is this ease of specificity that has made Facebook the number one social media network in the world.
Here are a couple of figures about Facebook to show the extent of its reach. These numbers are an indicator of just how important this social media platform is to your overall social media marketing strategy:
Facebook has 1.1 billion registered users.

Facebook sees an estimated 750 million unique monthly visitors.
The first thing to understand about using Facebook, or any other social media site, in your social media marketing strategy is that setting up a page isn't enough. With over one billion users, it may seem as if they are all out there waiting for you to join. Unfortunately, it's not that simple. You have to make yourself known, but before you set out to do that, you need to make sure that your page is worth the attention. The first two of the following tips apply to all social media sites.
Prep work
If you don't already have a website for your business, now is the time to set it up. Your business website will serve as the anchor for all of your social media pages. While it's not a requirement, any business that wants to be taken seriously online, will hire a great website designer before embarking into the social media world.
Find a quality email marketing delivery service. These services do more than send emails. They can help you set up and navigate promotions on Facebook and offer real-time advice and solutions for social media marketing beginners. They will even help you track the success of your promotions and events. This is a critical investment.
The final step is to build a stellar Facebook page. As previously mentioned, Facebook offers countless ways to personalize these pages, and it has areas specifically designed for businesses. Take time to tool around Facebook before you jump in, so you can become familiar with it first. Once you have become familiar with the lay of the land, move on to setting up your page, but take your time and do it right. Here are a few guidelines:
Decide on your username ahead of time. This is a critical decision. Have several choices ready in case your primary choice has already been used.

Have both a profile and cover picture selected. Make sure they are business-related and visually appealing.

Add your company's basic information in the 'About' section. It's a short space, so be concise in describing your company.

Once your page is set up you can log back in and add content and expanded detail through the 'Edit Info' button. This is what your followers will see when they click on the 'About' link on your Facebook page.
Once the prep work is done, it's time to employ strategy. Follow these initial tips and you will be off to a running start, and you will be a Facebook pro in no time.
Don't be a salesman: Facebook is certainly about exposure, but it's not about being pushy. The best way to work the crowd is through interaction, because if your followers like what you offer, they will follow your business, they will purchase products from you, and they will share it with their friends.

Do invite your own friends and associates to connect with your page. This is the point where you upload your contact list and email everyone about your new venture. People you know are likely to be supportive and want to help, so they will share all they can. You are only allowed to do this until you have 4,999 'likes', so do it early.

Do offer an incentive to sign up. It makes sense because it will prompt them to sign up on your page, but they will also share it with their friends who, in turn, will sign up and share it with their friends.

Do respond to comments. If a follower takes time to comment on your page, or you see a string of similar questions or comments, respond back to them. They will feel acknowledged, and you will be earning loyal fans.

Do weave into your comments and posts anything that will extend your reach. A great tip in this regard is to maintain a blog on your businesses website. Post the link to each new blog on Facebook, and all other social media platforms. It will drive your followers to your website, and it will help establish you as an authority in your industry.
It is important to remember that, though each illustrated social media site will have a list of strategies to employ that are specific to that site, you should also implement every relevant strategy mentioned in the preceding sections.
---
Twitter

Twitter is the most popular of all social media microblogging sites. It allows each user to post messages of 140 characters or less at one time. These posts can include quotes, personal thoughts, news and picture links, and, most important to the social media marketer, product and service links. While a lot of people will start a Twitter account in order to follow, and feel connected to, their favorite celebrities, media personalities and sports figures, Twitter has quickly become the fastest way for information to spread around the world. In fact, it has become such a force that it is lauded as the glue of current national and international social movements, including those intent on overthrowing governments. In a word, Twitter is powerful.
Often, a business owner will sign up for a Twitter account to keep up-to-date on what the higher ups are doing in his industry, but he will fail to see the potential Twitter has to grow his own business. In other words, business owners sometimes fail to realize that with Twitter you can pull the information from those you follow, but you can also push it out to those who follow you. It is one of the most underutilized and potentially advantageous social media marketing platforms. Take a look at these figures:
Twitter has 500 million registered users; 200 million of them are regularly active.

An average of 400 million tweets are sent each day.

Each registered user has an average of 208 followers.
Now, imagine that each of your followers has 208 followers of their own. Wouldn't you want your followers to retweet (like forwarding an email) your tweets? If your tweet is newsworthy or holds value, they will retweet it. Then, guess what? Those 208 people will become aware of your brand, and if the retweet they received holds value to them, they will, in turn, retweet it to their 208 followers. See how that works? Now the question is going to be how to get started. Nearly every point made in the Facebook prep work and strategy sections apply here, but, of course, with a Twitter twist.
The entire concept behind Twitter is to streamline communication between people, so the prep work isn't nearly as lengthy as it is with Facebook. There are some key points to remember though
Choose an appropriate name: If it's a business page, use your business name. If it's a business page, but representing only you, then use your name.

Upload a profile and header photo:

Your professional head shot is fine for your profile picture, but they are typically not memorable. Use it only if it's your page.

Your profile photo appears with your tweets, so make it iconic (company's logo) and memorable, but brand-relevant.

Upload a header shot that is brand relevant, such as a picture of your business, or a collage of several photos. Do not make it distracting.

Enter your company's website address in the field marked "Website". This provides your followers with a direct link to your business site from your Twitter page.

Write a short description of either your company or what you do in the 'Bio' field. Include keywords that Twitter users may use to search for your type of business
These are a few of the basics, but remember that nothing is set in stone here. You can change anything at any time. However, be cautious if you choose to change your profile picture since your followers will have already connected the original photo to your brand.
Once you are finished creating your profile and linking it to your business website, begin to build your Twitter reputation by sending a minimum of 5 – 10 tweets that include engaging content, such as image links, blog links, and current industry news bits. You do this before reaching out for followers because, when people land on your page, they won't follow back if you have nothing to offer, or do not appear to be an authority in your field. Remember that each tweet can only contain a maximum of 140 characters, so keep it concise.
Next, import your email contacts by clicking on the 'Find Friends' button that can be found under the '# Discover' link at the top of your profile. Follow anyone of relevance in your contact lists who has a Twitter account. Then, using the Search field at the top of the screen, manually enter the names of industry leaders and businesses, and follow each of them.
You will see that, by following those in your contact lists, and important people in your industry, you will very shortly be followed by a lot of them in return. Keep tabs on who is following you by clicking the '@ Connect' link at the top of your Twitter page. Once you discover that people are following you but you are not yet following them, you will know that your strategy is already beginning to bear fruit. Why? Those are the people who connected with you through someone else that you followed.
As with all social media sites, always keep in mind the seven social media types and what social media users want. Tailor your strategy to each specific platform, but, for Twitter, keep these specific strategy tips in mind:
Since part of your goal is to become known as an authority in your industry, stay current on industry-related information.

Read the tweets of the top-tier people and businesses you follow and retweet important information they post. In the eyes of your followers, this connects you to big business.

Read and tweet industry articles from iconic news sites such as The Wall Street Journal and industry trade websites. This shows your followers that you stay ahead of the curve and can be trusted to keep them informed.

Retweeting other people's information isn't enough though. Anytime you write a blog on your website, use it as an opportunity to connect people to your site by posting the blog link on your Twitter page.

Read your tweets regularly and respond to them in a timely manner. Twitter is the instant communication medium, and time travels at a much faster clip than it does on other social media sites. Don't let an opportunity pass to engage your followers and show them you're listening simply because their comment or question has been lost in your Twitter feed.

Enter your Twitter account name ('John Smith Plumbing') in the Search box at the top of your Twitter page often. Each instance where your company is mentioned on Twitter will show up. This is your opportunity to shine in a personal and direct way. Use it.

Incorporate a few hashtags into your tweets. Hashtags are the words or short phrases that begin with the numbers sign (ex: #tryjohnspizza). Don't overuse them, but if you choose well, other people will begin using them, and when they retweet your posts, the hashtag will go right along with them. This is helpful in establishing your brand. To determine if it's working, enter your hashtag, including the numbers sign, in the Search box and see how many people have used it.

Another way to utilize hashtags is to search for trending topics and incorporate those hashtags into your tweets. Don't make it obvious though. If there is no link to your business, don't use the hashtag. This makes it more likely that people will find and follow you because they will be searching for tweets that contain the popular hashtags.

Twitter is all about what is happening right now in the world and, as such, much of what is tweeted can be considered controversial. Do not engage in any of it on your business page unless social or political issues are part of the brand you are building. Best practices tell us to ignore or delete incendiary tweets.
One final note about Twitter: As with Facebook, Twitter is a platform to engage and build your presence and generate leads, but not through direct and obvious product pushing. That is a surefire way to lose followers.
---
LinkedIn
LinkedIn is a social networking site with a twist in that it is geared toward business professionals. It is used to expand on and strengthen existing business connections. If LinkedIn is well-known as the social networking site for those seeking employment and those seeking employers, how can a platform like that help you in terms of marketing your business? First the numbers:
LinkedIn has 225 million registered users

LinkedIn has an estimated 110 million unique monthly visitors.
While the numbers are impressive, it's still not obvious how this site can have a positive impact on your businesses social media marketing strategy. Here are a few strategies to help you utilize LinkedIn in your overall social media marketing strategy, including steps to building a noteworthy company page:
Create a LinkedIn company page. This will be your company's main page. The setup is easy, and there are many features to familiarize yourself with, but keep in mind that before you can start generating any business, you have to optimize yourcompany's profile by entering as much information about your business as possible. So complete each initial field thoroughly: experience, education, photo, skills & expertise, and details. As you enter the information, keep in mind that you are on a social platform that caters to business and internet savvy professionals.

The home page includes a cover photo, links to your products and services, company updates, and more. Along with your 'About Us' section, these areas should be completed in full. Insert keywords in a natural form so they don't appear obvious, but make sure that you use them. Keywords are critical to getting people to your page.

Add products and services, and list your most important product first. Are you a general contracting service with a specialty? Highlight the specialty first, but don't neglect the other services either.

Your cover image will capture people's attention, so make it fantastic and visually appealing.

Ask your employees to link their LinkedIn pages to your company page. Their connections then automatically become your potential connections. This is an important feature to your success on LinkedIn because 9 out of the top 10 companies with the biggest presence and number of followers on LinkedIn have at least 60 percent of their employees connected to their company pages.
Now that you have the perfect profile, it's time to engage in some strategy because the number of people who can find your profile page, and in turn, your business, is limited to your number of connections. Follow these tips that are specific to LinkedIn:
Ask for service and product reviews: These are written testimonials that you can feature on your company page, share on your business website, and share through other social media sites.

Promote your company page through LinkedIn's 'Company Follow' button. This makes it easy for others who land on your website to follow you on LinkedIn with literally the click of a button.

Promote sales and deals through LinkedIn's feature option. This moves your promotion to the top of your LinkedIn Company Page, making it more easily visible.

Video is important to a LinkedIn Company Page because it can link people to your YouTube profile as well. It also engages them in a way that only video can.

Link your other social media accounts to your LinkedIn Company Page, that way those who follow you on Twitter and Facebook, for example, may also be inclined to follow you on LinkedIn. The result will be that your Facebook followers who share Facebook-exclusive offers with their followers will also share your Twitter exclusive offers, and so on.
As with every other social media site, don't post simply to post. Make the information engaging and varied. Alternate between business trends and exclusive content deals, and then throw in a video or picture to keep it personal.
---
Pinterest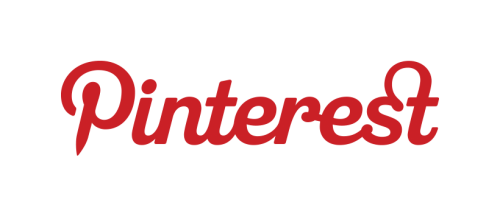 Pinterest is a hybrid media sharing-image bookmarking site where users upload and pin images and videos to their boards, which are individualized pages set up by each user under their account. For example, a user may start a board entitled 'Lighthouses' and then, of course, he then will either upload pictures and video from his own computer or pin relevant pictures and videos from websites he runs across.
When users follow each other, their respective 'pins' show up on each other's pages. They have the option to follow either certain boards of interest, or everything the person pins to their personal page.
So, how can a site like Pinterest do anything for your business? Again, we start with the numbers:
Pinterest has 70 million registered users as of June 2013. That's up from 48.7 million users as of February 2013. Yes, over 20 million new accounts were set up in a four month time period.

Pinterest has an estimated 85.5 million unique monthly visitors.
With numbers like that, Pinterest is clearly on fire. The process of creating a business account on Pinterest is so simple that it doesn't warrant time here, so let us move on to the business of social media marketing strategy when using Pinterest.
Pinterest is a strictly visual media sharing site, so the first thing you must do is to create boards based on themes. If you have an auto body repair shop, for example, create separate boards for Fords, Toyotas, and Chevys. You can break it down even further and create a board for Mustangs, Camrys and Chevelles.

The next thing to do is populate those boards with interesting images. Remember not to post images of any of your customer's cars (in this example) without their written consent.

As you add images and videos, utilize keywords in the board title, board description, and the image, or pin, description. So, that way, when people search Pinterest for images, yours will come up. When they click on your image, you will have included your website information in the details. This is how you use Pinterest to generate leads.

If your business isn't particularly visual, in that, you don't sell products so much as you sell service, as with the auto repair scenario, consider creating infographics to pin to your boards. Infographics are visually appealing representations of information designed to inform. For example, you could create an infographic on how to change the oil in a 1968 Mustang Fastback. Infographics are useful and draw attention to your brand, helping establish you as an authority in your field. Don't forget to include your website and other contact information. After all, that's the whole purpose behind the task.
A word of warning about Pinterest: Take your time to build your audience. In other words, just as with the other social media sites, don't immediately begin promoting your products and services. Once you have engaged a following, create a board dedicated to pinning the products and/or services you offer, and only pin them once. If you come off as pushy, you will lose the interest of the people you've worked hard to attract.
---
YouTube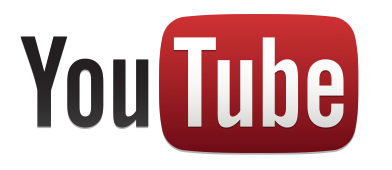 Everyone knows about YouTube. It is the biggest media sharing site in the world. The YouTube platform has been used to entertain, educate, provoke, and inspire people since its inception on Valentine's Day, 2005. From a business marketing point of view, the beauty of YouTube is that it is accessible to everyone, whether they have an account or not. Here are the highlights:
YouTube has 1 billion registered users

YouTube videos are viewed 4 billion times per day.
It is possible to set up a corporate channel on YouTube, but regardless of what name you use, YouTube requires you to register using a Google email address. If you don't have a Google email account for your business, now is the perfect time to set one up. They're free, so it shouldn't be an issue.
The YouTube accounts are simple to set up since you initially start it out in the same way you would if you were creating an individual account. Once you've completed the personal information, you will be directed back to YouTube's home page. At that point, simply click on the name you used to establish the account. On the bottom right of the channel set up page you will see a prompt that reads "Would you like to appear on YouTube as a different name… Create a user name." Click on that link and follow the prompts to enter your business information. Once that's complete, you'll be offered a final "How you'll appear on YouTube" prompt. That's where you will enter your company's name, product or service.
It's a straightforward process, but if you intend to use YouTube to do a lot of business promotions, consider upgrading (for a fee) to YouTube's 'branded channel' option. It offers more advanced features and requires signing up using their advertising form. However, for basic promotional use, a standard channel should be fine.
However, keep in mind that one of the most important keys to getting people to view your videos, and therefore become aware of your business products and services, is in the use of SEO keywords and tags. Using the auto body example from the Pinterest section, you would add as many relevant words you can to each video's description. Are you uploading a step-by step video on how to change the oil in a 1968 Ford Mustang Fastback? Include the car's complete make, model and year, the task you're performing, and more general words such as car repair, auto repair, and vehicle maintenance. This cannot be overstated. Keywords are what bring people to your videos.
Here are some other YouTube specific strategies:
If you don't have time to create original videos, search YouTube for quality videos relevant to your brand, service or products, and include links to those videos on your social media site pages and business blogs. Make sure to watch each video in its entirety because, even if you didn't create the video, the fact that you are linking to it connects it to your business.

Are you a hair stylist? Create videos of you styling hair and talk through the steps as you go. This, like the oil change example, works particularly well if you are personable.

If the limelight isn't for you, consider posting video testimony of satisfied customers. Viewers will give much more credence to a customer's opinion than they will to your personal testimony of how wonderful your business is and why people should hire you, or buy from you.

Do not forget to ask for subscribers in the videos you post. Don't make it sound forced, be genuine. But, do it. For example, say something like 'If you like this video, check out my other videos. Even better, subscribe to my channel and you will have access to them as soon as they're posted."

Embed your YouTube videos on your website. This allows visitors to your website to subscribe to your YouTube channel. It's a great way to promote your online presence, because certainly some of those subscribers will share it with their friends.

Stay current and add videos often. This applies to interactions as well. Since YouTube has a comment section, you will most certainly receive comments from viewers. They won't always be constructive, but it's important to maintain a personable vibe, and to acknowledge those who take the time to post constructive criticism or just positive feedback.

Subscribe to the channels of other businesses in the same, or similar, industry. Your connection to them will yield more subscribers for you.
YouTube is a good format to use to, not only increase your presence and generate business leads, but it has a special value since it is exclusively video oriented. The videos you post yourself and the videos you link to on your website, blogs and other media platforms, add to your credibility as a professional in your field.